This is the final installment of our 3-part series on how to start a drone business. Parts 1 & 2 covered photography and mapping services. In this article, we'll cover inspection services.
Aerial inspection with drones has applications in telecom, construction, and utilities. To build a successful business, you will need to find customers, assess competition, and have a vision for the future of drone technology.
We'll review some of the lessons learned from starting our business. Hopefull this will save you some time.
Is This a Good Time To Start a Drone Business?
The Association for Unmanned Vehicle Systems International (AUVSI) reported that the drone market has nearly doubled in size between 2017 and 2022, from $6 billion to $11.2 billion. This growth has been driven by a number of factors, including the increasing use of drones for commercial applications such as aerial photography and surveying, as well as the continued development of drone technology.
The drone business is rapidly evolving, and the forecast for the industry is very promising. The use of drones is growing at an exponential rate, and the technology is becoming more and more sophisticated.

The commercial drone market is expected to reach $11.5 billion by 2025, and the military drone market is expected to reach $14.3 billion by 2023. The drone business is still in its infancy, but it has immense potential. The future of the drone business looks very bright indeed.
So the answer is yes, this is a great time for starting a drone business.
This is part 3 of a 3-part series covering our best ideas to start a drone business. I've decided to split this into 3 parts so I can discuss each one in detail. So, our #3 idea is drone inspection.
What is Drone Inspection
Aerial inspection is the process of using drones to inspect equipment, structures, or other objects. Drone inspections can be used to assess the condition of a structure, check for damage, or investigate potential safety hazards.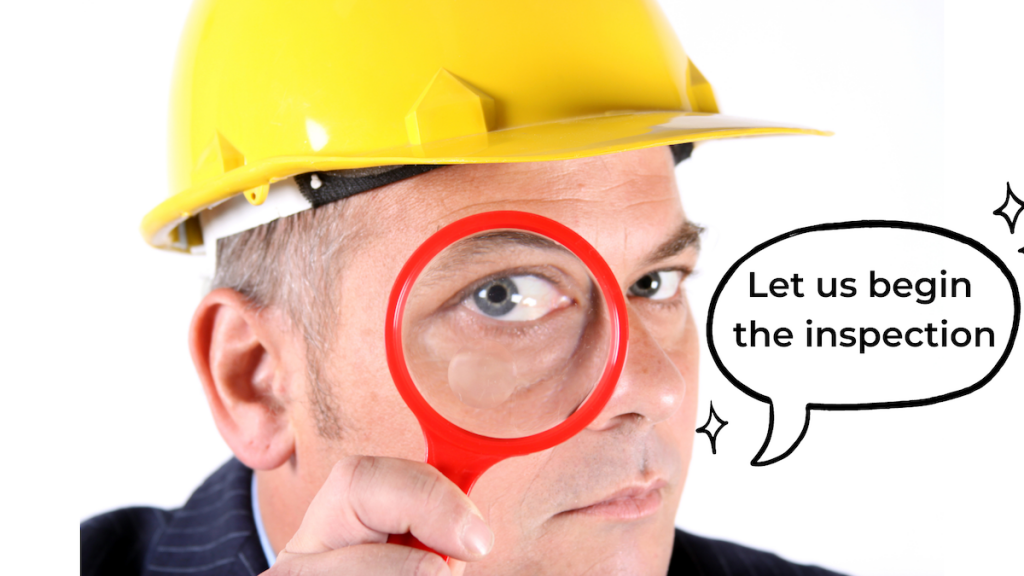 They can also be used to inspect hard-to-reach areas, such as the roof of a building. Drone inspections are often faster and more efficient than traditional methods, such as manual inspection or scaffolding.
In addition, they can be conducted without disrupting normal operations. As a result, drone inspections are becoming increasingly popular in a variety of industries, ranging from construction to healthcare.
Why Should You Consider a Drone Inspection Business?
As more and more businesses adopt drone technology, there has never been a better time to start a drone inspection business. Drone inspections can be used for a variety of purposes, from assessing building damage to inspecting pipelines and power lines.
Not only is drone technology becoming more sophisticated and affordable, but there is also an increasing demand for these services. You can tap into this growing market and provide a valuable service to businesses in your community.
Drones are changing the way businesses operate, and aerial inspection is one of the most promising drone business ideas. There are a number of markets where drone inspections present an easier, faster, and more cost-effective solution than traditional methods. In this blog post I'll cover five main business topics you need to consider:
Markets and ease of entry
Target customers and how we're finding them
The best products
Product pricing
Skills sets, hardware, and software you'll need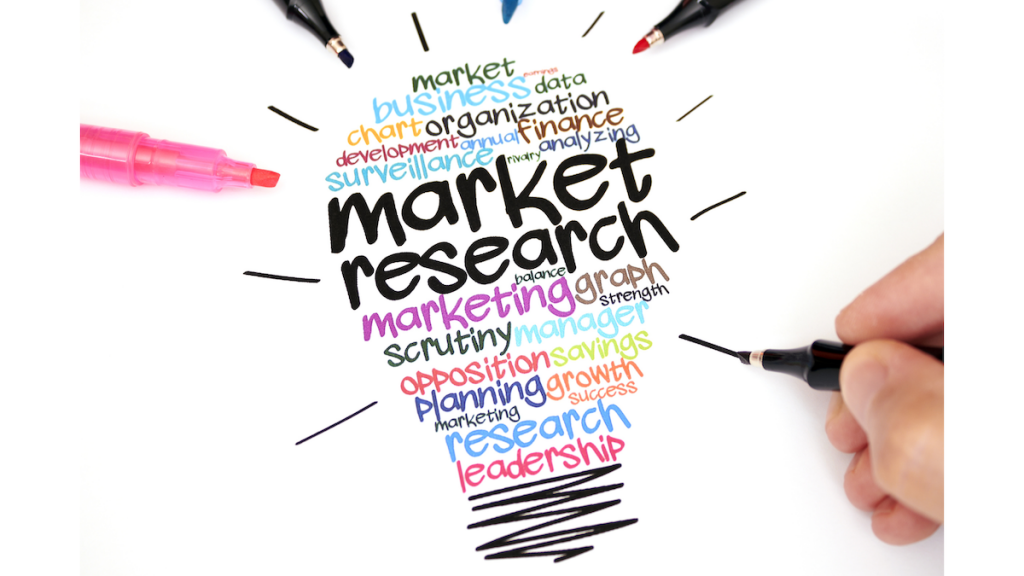 Best Markets for Drone Inspection
Construction
Construction projects often require a large amount of time and money to complete. In many cases, drone inspections can help reduce costs and save time by identifying potential problems early on. In addition, drone inspections can be used to monitor progress and track construction activity.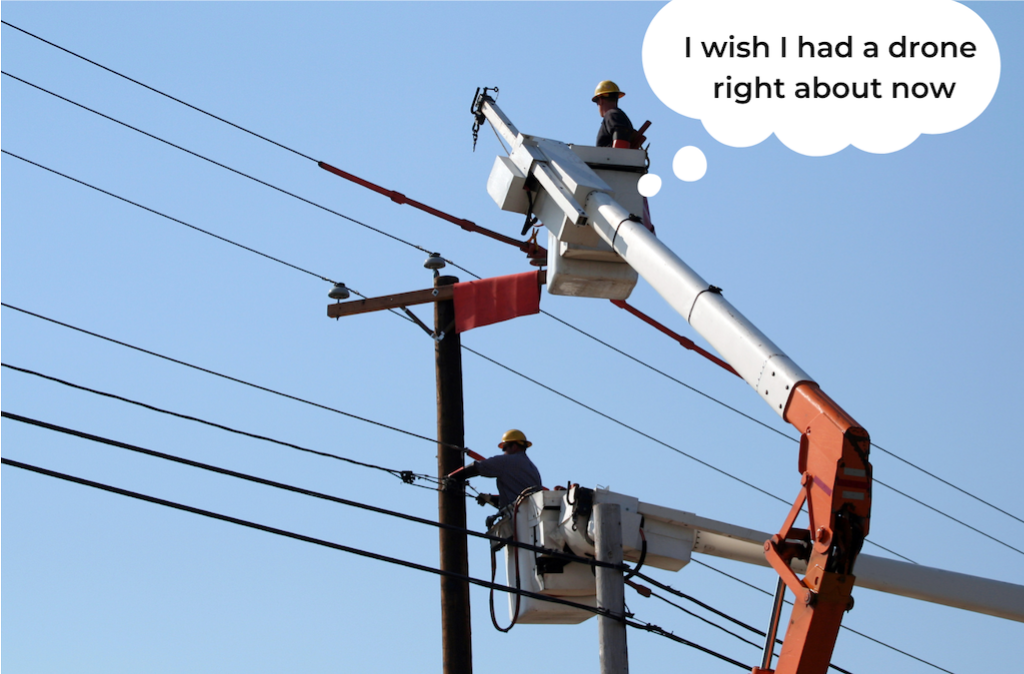 Energy
The energy industry is one of the most promising markets for drone services. Drones can be used to inspect power lines, pipelines, and other energy infrastructure. In addition, drone inspections can help identify potential safety hazards.
Government
The government is increasingly using drone services for a variety of purposes, such as border control, disaster relief, and infrastructure inspection. In many cases, drone services can save the government time and money while also providing a valuable service.
Telecommunications
Drones are used to inspect telecommunications towers and antennas. This provides a more comprehensive view of the structure and reduces the need for climbers to ascend to high altitudes. Drone inspections can be conducted more frequently than traditional inspections, providing telecom operators with timely information about the condition of their assets.
Barriers to Entry
When it comes to starting a drone inspection business, there are a few potential barriers to entry. First, drone technology can be expensive and requires significant training and experience to operate effectively. If you're not comfortable with flying, you'll need to hire someone who is.
In addition, drone pilots must obtain proper licensing and insurance in order to operate legally. Finally, drone businesses may face competition from traditional inspection services that have already established a customer base.
However, with the right planning and preparation, these barriers can be overcome and drone businesses can be highly successful.
There are a growing number of businesses that are utilizing drone technology for various tasks, including inspecting difficult-to-reach areas. Aerial inspection can be used for a variety of purposes, such as checking the condition of bridges and buildings, checking power lines and pipelines, and assessing environmental conditions.
Because drone inspection can be conducted relatively quickly and safely, it is an attractive option for many businesses.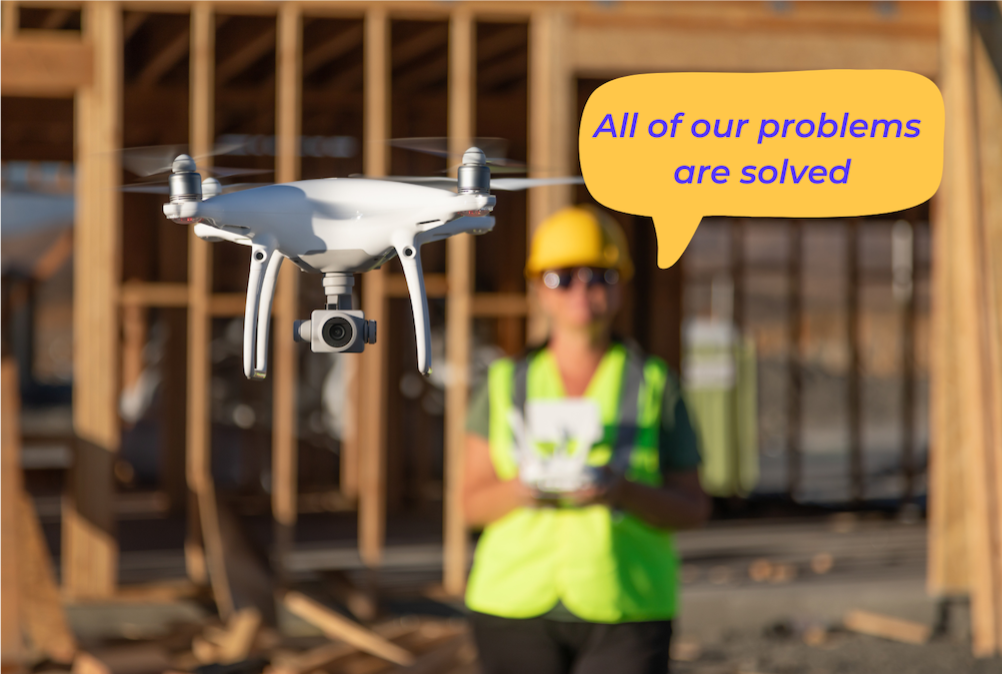 Our Target Customers
Drone inspection businesses have many potential customers, but not all customers are equally good prospects. The best customer for a drone inspection business is one who has a need for frequent or regular inspections and has a property that is difficult to inspect with traditional methods because of safety or environmental issues.
One of the best customers for drone inspection businesses is the energy sector. Energy companies often need to inspect transmission lines, wind turbines, and other equipment located in difficult-to-reach places. And while traditional methods like helicopters can be used for these inspections, they can be expensive and dangerous.
Other potential customers include is construction companies, which can use them to monitor progress on building projects.
Lastly, wireless cell tower maintenance providers use drones for periodic maintenance. Cell tower inspection is one of the most dangerous jobs in the world, so drone inspection can provide real benefits. The rollout of 5G technology will result in a significant increase in cell tower infrastructure in the near future.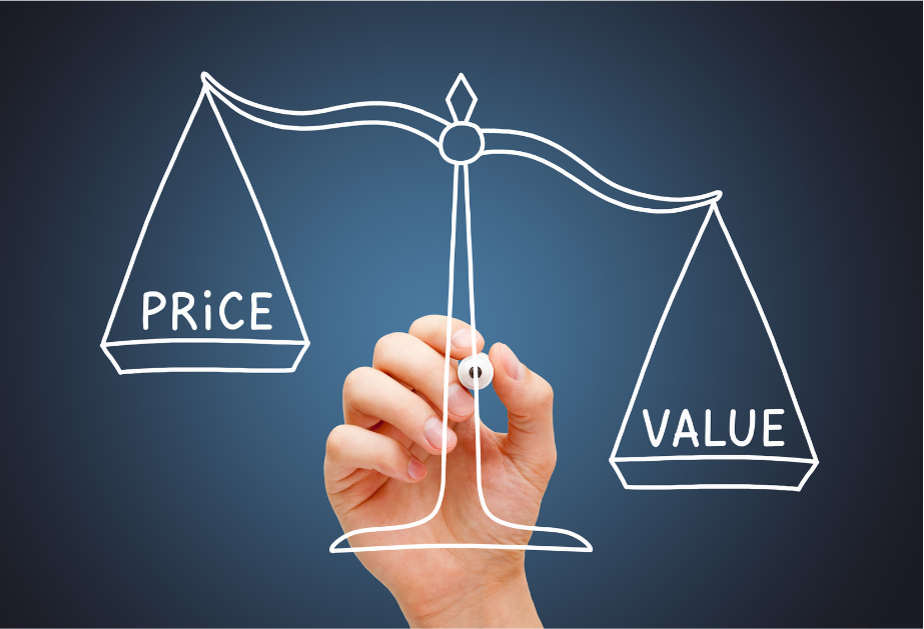 How To Find Customers
If you're in the drone inspection business, finding customers can be a challenge. There are a few things you can do to increase your chances of success.
Look for businesses or industries that would benefit from drone inspections then, reach out to them directly and let them know what you can offer.
Consider partnering with other businesses in complementary industries. For example, if you offer drone inspections of construction sites, you could partner with a safety equipment supplier. By working together, you can reach more potential customers and grow your business quickly.
Reach out to property management firms or real estate companies, as they frequently need to inspect rooftops and other hard-to-reach places.
Another option is to market your drone inspection services to insurance companies, as they often need to assess damage after storms or accidents.
By targeting businesses and industries that have a need for your services, you'll be able to find customers for your drone inspection business.
Best Products For Your Customers
Aerial Photography & Videos
Drone inspection businesses use aerial photography and video to capture images and footage of properties from above. This provides a unique perspective that can be used to assess the condition of roofs, identify potential problem areas, and develop repair and maintenance plans. Zoom photos and video provide close-up footage that can document the need for repairs.
Three Dimensional Imaging
3-dimensional models of your inspections can be a differentiator for your inspection business. But what's the best way to create these models? There are two basic options available, but each has its own advantages and disadvantages.
One option is to use photogrammetry. The advantage of this method is that it's relatively inexpensive and easy to do. However, it can be time-consuming, and the quality of the final model can vary depending on the quality of the photos.
Another option is laser scanning. This involves using a laser scanner to capture detailed data about the geometry of the inspection site. This data can then be used to create a 3D model. The advantage of this method is that it's very accurate and produces high-quality results. However, it's also more expensive and time-consuming than photogrammetry.
Pricing
Pricing your service can be tricky. Here are a few things to consider when setting your price:
The first step is to calculate your costs, including the cost of drone hardware and software, training and certification, insurance, and overhead. Once you know your costs, you can start thinking about how to price your service.
One common pricing model is to charge by the hour. This can be a good option if you have a lot of experience with drone inspections and are confident in your ability to complete the job quickly. Another option is to charge by the project. This can be a good option if you're working on a one-time project or if the scope of work is well defined.
Finally, don't forget to consider the value you're providing to your clients. When pricing your service, make sure to keep this value in mind.
Hardware, Skills, and Software You'll Need
Hardware
First and foremost, you'll need a drone that is up to the task. There are a number of options on the market, but make sure to choose one that is specifically designed for inspections. It should be able to fly in all weather conditions and have a high-quality camera with zoom capabilities. See our article for the best survey drones.
Software
You will need two types of software: flight automation and image processing. Automated flight may be necessary to collect images for 3-D models. Litchi, Dronelink, and Map Pilot Pro are three excellent and budget-friendly options. For image processing software I recommend Map Pilot Pro if you're just starting because it is a very low-cost option with great products. If you have deeper pockets then Pix4D or Drone Deploy are industry-standard products.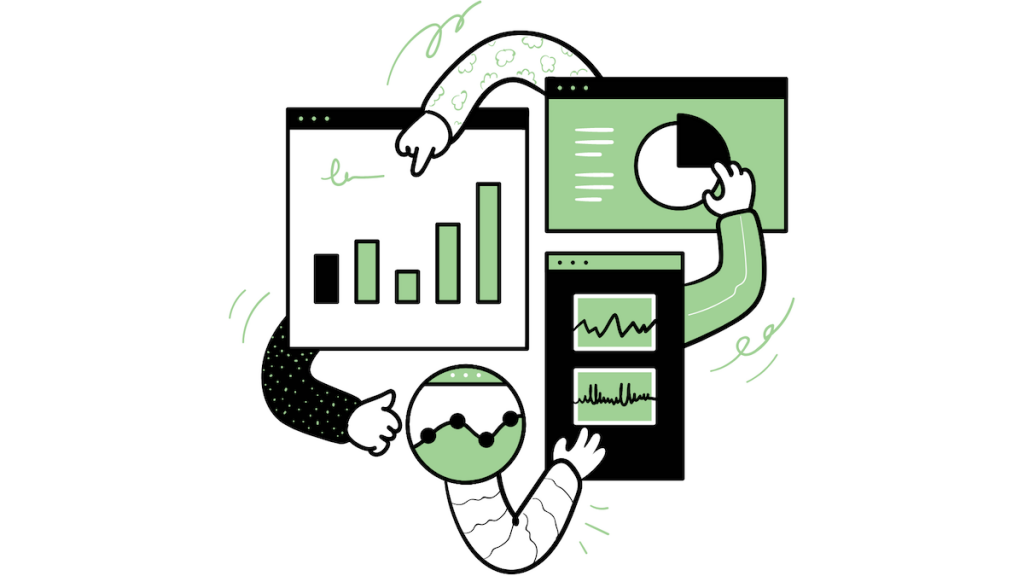 Skills
First, you'll need to be able to operate the drone itself. This requires not only basic flying skills but also an understanding of how to operate the drone's camera and other onboard sensors. You'll also need to be able to interpret the data that you're collecting; this requires both analytical skills and a working knowledge of the area being inspected. Finally, you'll need to be able to communicate your findings clearly; this includes being able to write concise reports and give presentations when necessary.
So that's it for part 3, the final article of our series: drone inspection. I've seen a significant increase in the number of drone businesses popping up so you can expect serious competition. You will also face competition from traditional inspection services that have already established a customer base. However, with the right planning and preparation, these barriers can be overcome and drone businesses can be highly successful.
If you have questions about how to start your business, check out my blog "First 8 Things I did To Start My Business" for information on how to get started.