When deciding between an in-house drone program and hiring an external drone service for your business, it is important to weigh up the relative pros and cons. Ultimately the decision will be informed by your budget and the strategic goals of your business.
An in-house drone program can provide consistency, creative control, scalability, and cost savings over time. But you will need to pick the right tools, obtain training, and get management buy-in.
Traditional ground photography is still important, but aerial photography services are becoming increasingly popular. If you're consdiering drone program strategy for your company, then this is the perfect guide for you.
Planning Your In-House Drone Program
If you are planning to start your own drone programs, there are some things to consider.
Establish clear goals and expectations. Consider the purpose of drone utilization in your organization; what services or contributions do you want drones to fulfill? Will they increase productivity, save costs, and support a specific operation? Once you have established the drone's function in your organization, set reasonable expectations.
Pilot Training and Certification. The drone team will need to obtain an Federal Aviation Administration (FAA) Part 107 pilot certification. Drone pilots supporting an in-house business program also require more specific knowledge, including laws related to privacy, drone operations, drone safety, and airspace navigation. For more details on getting certified see our article "How to Get Your Drone License: A Complete Guide"
Data Management Policy. The drone data collected for your in-house drone program is invaluable and must be managed and stored properly. compliance is essential when flying drones commercially, accurate records of drone operation and flight logs must be kept.
Managers need to easily store and share drone imagery. Keeping an organized drone database increases safety and ensures that all regulatory requirements are being met.
Written Safety Protocols. A comprehensive drone safety plan should include aspects related to drone operation such as crew qualification requirements, FAA regulations, and contact information in case of emergency. It should also include detailed drone maintenance and repair schedules.
Construct proper reporting channels so your pilots know where to turn if a safety issue arises. The importance of having written safety protocols for any in-house drone program cannot be overstated.
Pick The Right Hardware. First, think about what kind of activities the drone will need to be able to perform. Are you looking for a drone with multiple cameras? Do you require excellent flying stability? Is portability an important factor?
Once these questions have been answered, research various drone models and determine which one best fits your needs. Also, choosing drone hardware that fits within your budget constraints will be essential in keeping your drone project cost-effective in the long run.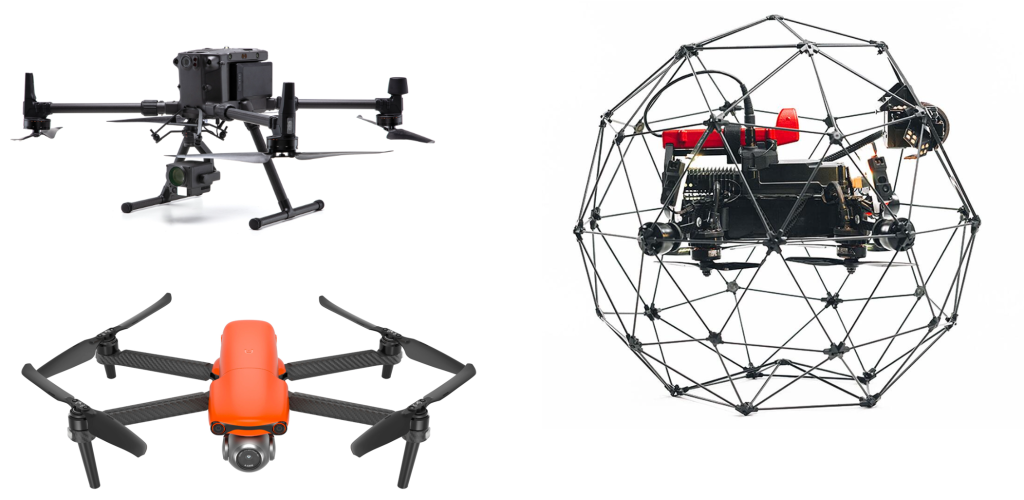 Pick The Right Software. Consider factors like cost, installation time, ease of use, user interface design, and compatibility with drone hardware. Also, consider drone-specific features like networking capabilities and photo-sharing systems.
Additionally, make sure to look into support networks and customer service offerings as well as security features like encryption and advanced authorization protocols. Take your time. Research and test several drone software solutions.
Get Drone Insurance. drone deployment come swith a unique set of risks that must be managed. Drone insurance covers both the drone and any potential third-party damages or liabilities, ensuring your business is protected in the event of an incident. This risk mitigation should be part of your strategy.
Get Management Buy-in. This is a large investment that requires both substantial financial and human capital. So it is essential to secure buy-in from those at the top of the organization.
Make sure your management team understands and supports your drone plans and goals. Ensure that all key stakeholders are engaged and invested in the UAV program.
What Industries Can Benefit From In-House Drone Program
There are many industries that would benefit from having an in-house UAV program. Photography, videography, interactive walkthroughs, and 3D imaging are important products.
Photography
Drone photography is becoming increasingly popular in the business world, as it is an efficient and cost-effective way to take professional-looking photos for marketing purposes.
Companies specializing in architecture or landscaping could significantly benefit from drone photography; drone shots of a particularly impressive building or beautiful outdoor scenery can make a huge impact on potential customers.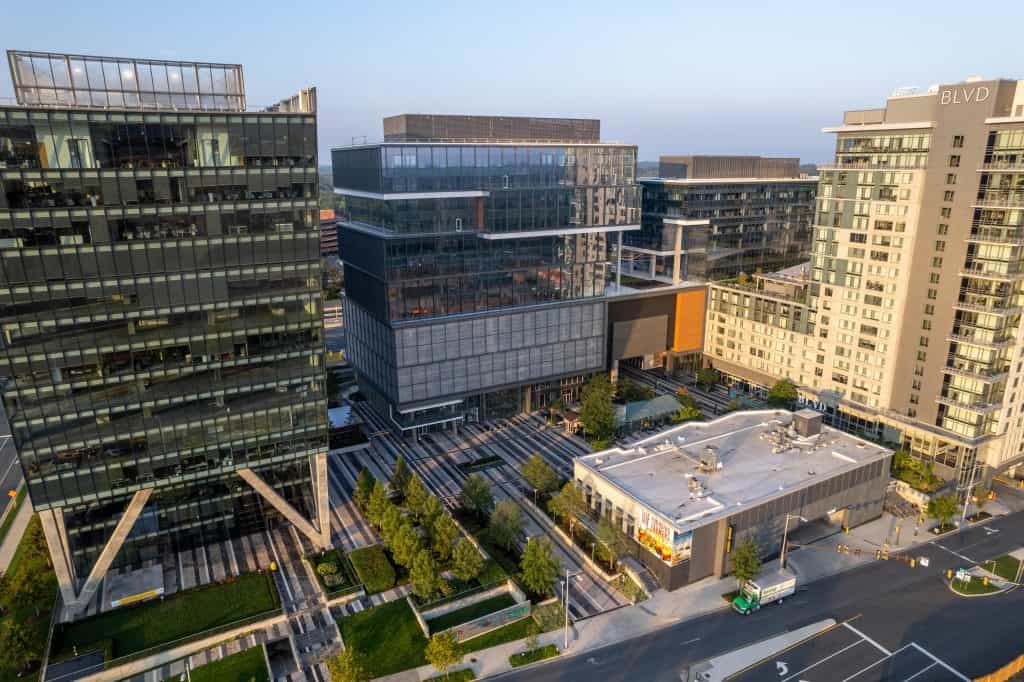 Companies that deal with large-scale construction, such as bridges and roads, could benefit from drone photography. This type of program would enable them to keep track of projects and have real-time progress in photos that could be reviewed quickly.
Companies involved in outdoor events such as weddings, sports spectacles, or concerts could also use drone photography to great effect and capture aerial footage from unique angles.
In addition to capturing high-quality images for promotional use, drone photography could also be really useful for surveying land or constructing tall buildings and other projects.
Drone technology can provide remarkable shots for tourism-focused businesses looking to entice customers with spectacular visuals that show off their location or activity.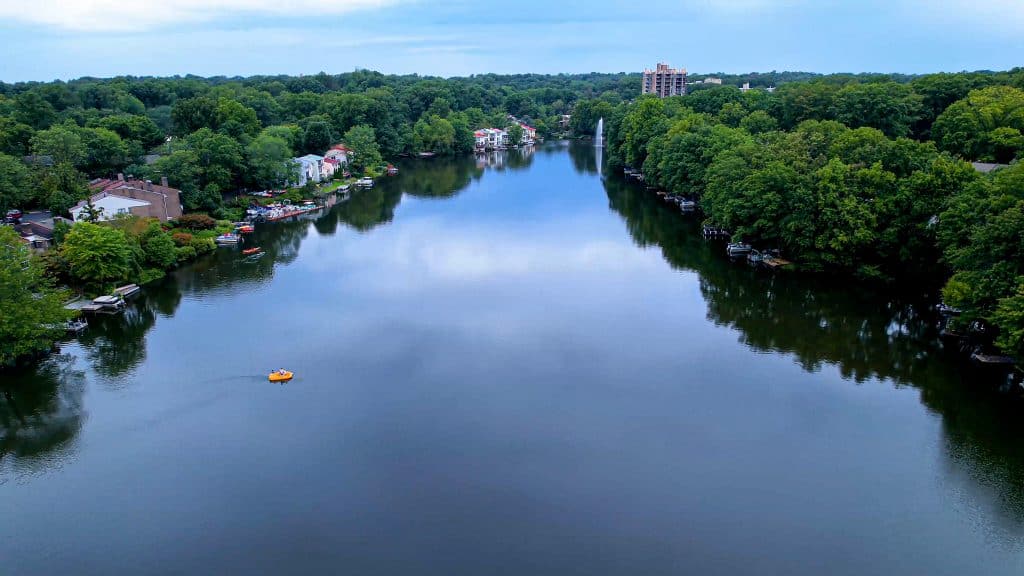 For businesses focused on agriculture production or land management, drone photography provides practical solutions in aiding the decision-making process.
Those in the real estate industry also stand to gain as drone photography is capable of providing stunning images of large residential complexes at once while allowing customers an enhanced view of properties before committing to a purchase.
However, many new drone companies have started recently to service the real estate industry. So this market has become extremely price competitive.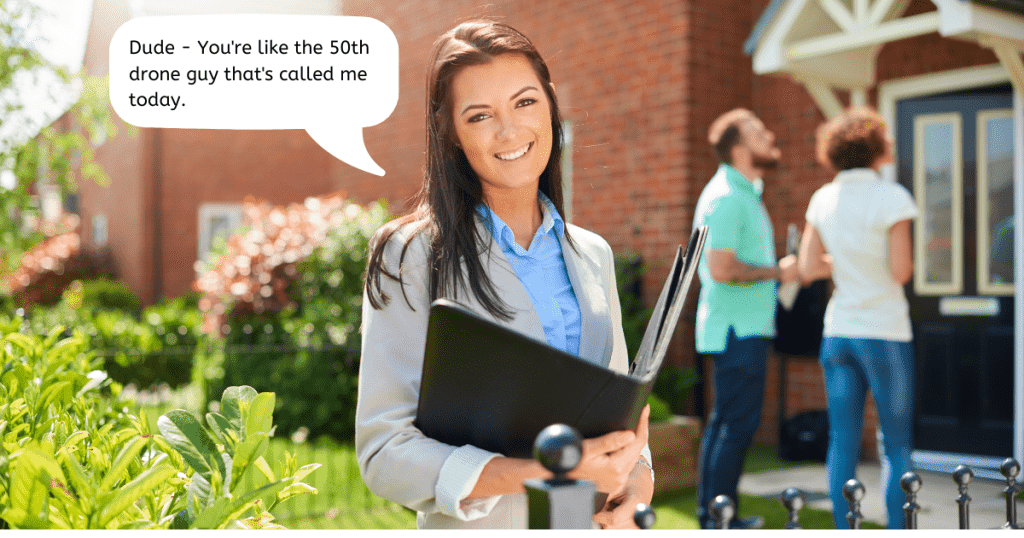 Videography
For real estate agents that want a new way to market properties, drone videography is definitely worth exploring.
Companies with expansive property, such as lodging complexes or golf courses, would benefit greatly from drone videography. Deploying drones allows businesses to gather aerial footage to enhance marketing videos and website materials featuring their properties and grounds.
Drone videography can be used in asset management such as inspecting roof conditions, pipelines, fences, or other items that may require a comprehensive overview. With drone videography, businesses can capture quality visuals that are otherwise difficult to obtain while reducing the risk associated with traditional methods.
Mmarathons and other outdoor sports are candidiates for drone videography.
Construction companies could use drone videography to document the progress of their projects in order to provide clients with proof of the quality and accuracy of their work.
Many factories, warehouses, and storage facilities could use drone videography for monitoring purposes, allowing them to analyze how their operations are run in order to make improvements.
Interactive Walkthrough
Manufacturing plants and utilities can benefit from drone-powered interactive walkthroughs. Using drone technology, these organizations can quickly capture and share detailed images of otherwise inaccessible areas for remote employees to explore.
This reduces safety risks associated with manual inspection and allows employees to gain a better understanding of their work environment by providing an immersive experience.
Drone programs relieve administrative strain for auditing purposes in a variety of industries from oil & gas to construction sites.
Agricultural or ranching operations can make faster and more efficient inspections of vast fields assigned for a fraction of the cost.
Businesses operating outdoor entertainment experiences such as zipline tours, camping trips, and obstacle courses can quickly pinpoint risks from a drone's perspective without running the risk of sending guests into unsafe areas.
As drone technology evolves, companies may be able to use drone interactive walkthrough programs to save costs associated with equipment maintenance, increase the efficiency of operations, and provide unique customer experiences.
Three-Dimensional Imaging
The most significant industries that can reap the benefits of drone 3D modeling include construction, infrastructure, automotive, and logical mapping. Bridge inspection is a developing industry that will also benefot from this technology.
This technology is beneficial for those working in architecture, engineering, and agriculture. In these industries, drone 3D modeling is integrated with BIM software to improve building design and inspection processes.
Also, drone 3D models can be used to map infrastructure such as power lines or railway systems.
Hiring A Professional
Part of your drone program may include subcontracting out some portion of work to an external drone services company. Here's a short list of things to consider.
Make sure that the drone operator is insured and has FAA Part 107 certification.
Ask to see examples of their work to get an idea of their style and skill level. They should have a website with an online portfolio.
Be sure to discuss your specific needs and expectations so that they can tailor their services to your needs.
Agree on a price ahead of time so that there are no surprises later on.
Discuss your vision for the project and make sure that the photographer is on board.
For more details see our article "How To Hire A Drone Pilot: Your Practical Guide"
Hardware For Your Drone Program
You'll need to choose the right drone for the job. There are a few things you should keep in mind when choosing a drone for real estate photography. Here are some practical tips when picking a drone
Consider the camera, you'll want drones with at least 20 MP photo resolution and 4K video capability.
Think about the flight time and batteries. Some applications require longer flights, so you'll want a drone that can stay in the air for at least 30 to 40 minutes.
Portability may be an issue.
Minimize the different types and models of drones you procure. Each different model will require new training.
Consider the price. Drones can be quite expensive, so make sure to set a budget before you start shopping. Do an ROI analysis to justify the drone cost.
For an example of drone ROI analysis our article "How To Build A Profitable Drone Business"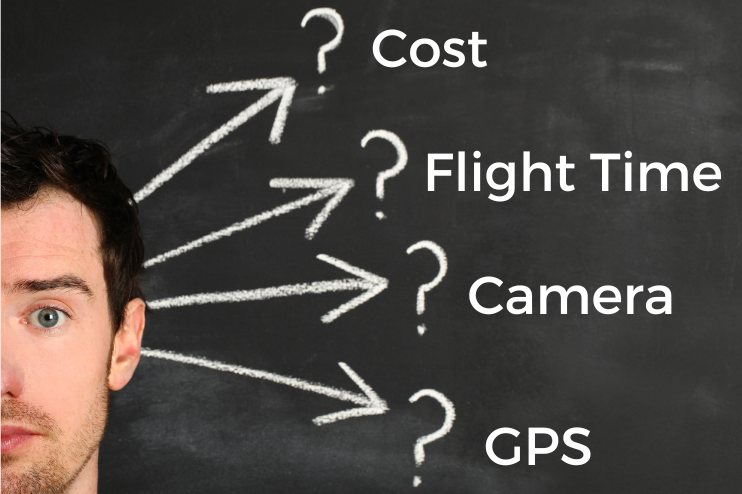 Software For Your Drone Program
Choosing the right drone photo and video editing software is one of the more difficult decisions to make when setting up an in-house drone program. Evaluating your current needs, budget, and workflow process can help ensure you are selecting the best drone photo and video editing software for your in-house drone program.
Photograpy & Videography
The are a number of issue to When evaluating potential software
compatibility with existing digital formats
advanced editing features
training and technical support
Consider your current and future needs, budget, and workflow process to select the best drone photo and video editing software for your in-house drone program.
Our Recommendations
You can't go wrong with the Adobe product suite. Adobe Lightroom for video editing and Adobe Premiere Pro for video editing.
Mapping & Survey
Most of the well-known mapping applications have similar capabilities. What distinguishes them are pricing models and levels of customer support.
Do you want to pay upfront for software ownership so processes are maintained in the house? Or would you prefer a pay-as-you-go cloud-based model where you only pay for the service?
If you have regulatory or IP constraints that require data control then the cloud-based model probably won't work for you. Also, you may want the software vendor to provide in-house training for your staff.
Make sure the software supports your company's drone platform. Also, it should provide adequate flight planning and mission management capabilities.
Our Recommendations
For smaller companies, cloud-based service is the most cost-effective. We use Maps Made Easy. Excellent service. Pay-as-you-go pricing model. But no in-house training program.
For larger organizations, Pix4D or Drone Deploy provides full-service mapping support. At a full-service price.
Interactive Walkthrough
This is still a relatively new field. We choose our software based on ease of use and the ability to integrate multimedia with her interactive walk-through. Of course, because we're a small business the cost is always an issue.
Our Recommendations
Kuula is an excellent option for smaller businesses. It provides full service at a very low price point. However, there is no in-house training.
For larger organizations, Matterport is an industry-standard.
The adoption of UAV technology for in-house corporate use is a growing trend. Drones can also provide quick access to remote locations and offer data capture services for better decision-making.
Pilot training and certifications, drone procurement and maintenance, and safety protocols are critical for a successful in-house drone program. Additionally, businesses need to be aware of their legal obligations with respect to drone usage and data protection
Lightwave Aerial is a professional drone service company based in Northern Virginia. Our pilots are all FAA Part-107 certified. We offer a full range of aerial photo/video production services, aerial mapping, and aerial inspection.
At Lightwave Aerial, we are dedicated to providing professional drone services that help our clients achieve their goals. Contact us today to find out more about how we can help you with your next construction project!