Is This a Good Time To Start an Aerial Mapping Business?
Aerial mapping mapping is an important tool for surveying large areas of land. At Lightwave Analytics, we believe there will be a lot of opportunities for drone mapping businesses. I was reviewing some of our business plans and ideas and thought it would be a good idea to put some of our research in an article.
Drone mapping can create detailed 2D and 3D topography maps faster, cheaper, and safer than traditional methods. These maps help plan infrastructure projects, monitor environmental changes, and support disaster recovery. There are business opportunities for new ideas with this technology
So the answer is yes, this is a great time to start a drone mapping business. In this blog post I'll cover five things you need to consider:
1. Markets and ease of entry
2. Target customers and how to find them
3. Mapping products
4. Product pricing
4. Skills sets, hardware, and software you'll need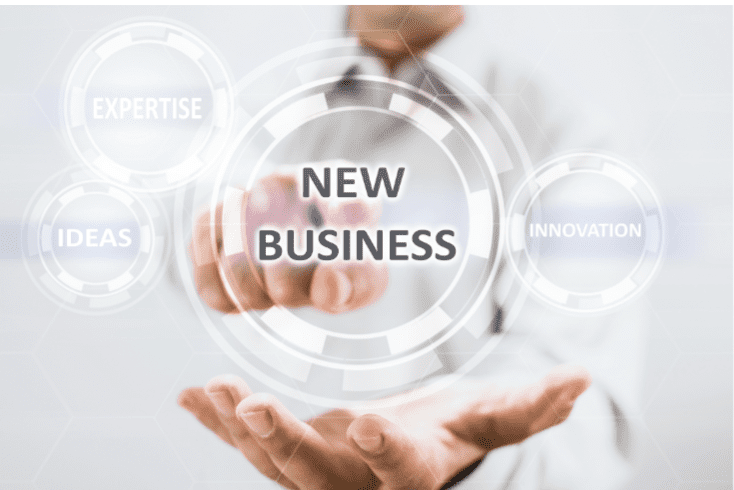 Drone Industry Overview
According to a report by the Association for Unmanned Vehicle Systems International (AUVSI), the market for drone service providers is expected to be worth $13.6 billion by 2025. In 2017, the global drone market was valued at $6.4 billion.
The Frost "Global Commercial UAS Outlook" report forecasts that drone sales will grow between 10% and %19% depending on the type of drone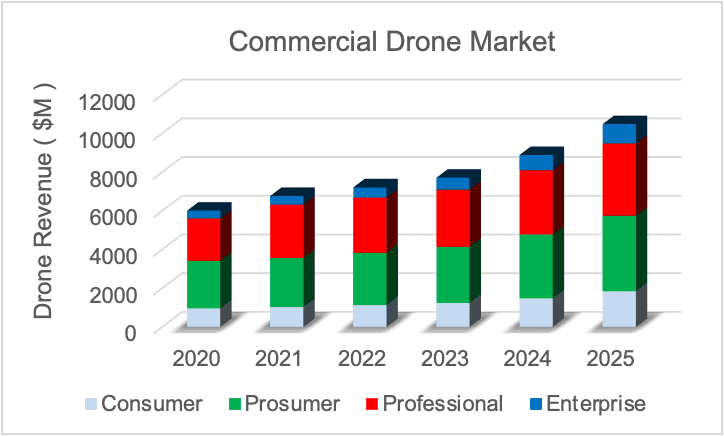 The commercial drone services market includes a variety of applications: mapping and surveying, photography and videography, inspection and maintenance, and delivery. The mapping industry represent almost 20% of the prosumer drone use market.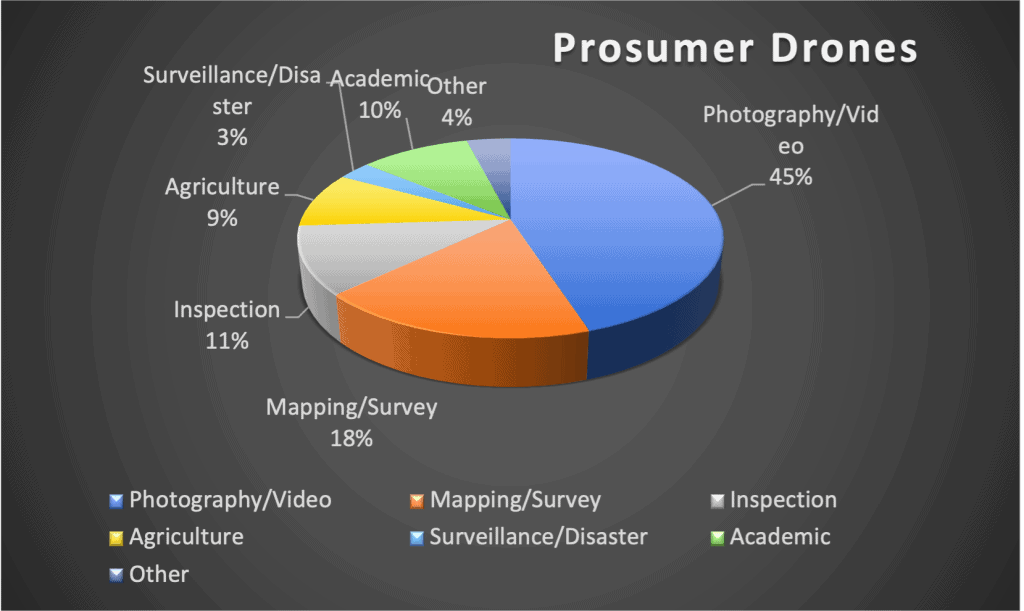 Why Should You Consider Drone Mapping
If you're looking for a business idea to get started, aerial mapping is a great option for several reasons.
First, the infrastructure market is huge if you consider new buildings and infrastructure maintenance.
Second, the government just allocated a butt-load of money for infrastructure development and maintenance.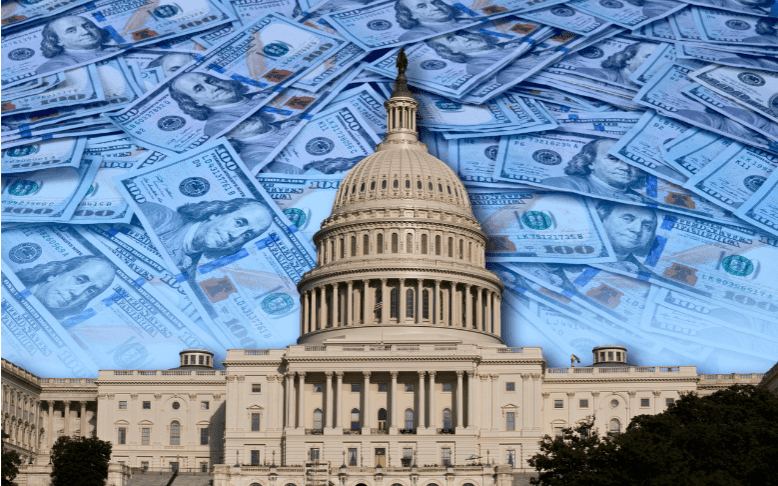 Third, many industries are at a point where they acknowledge the value of drone technology, but most have not seriously incorporated drones into the workflow. This creates a perfect time to start a drone business.
Best Markets for Drone Mapping
Drones are becoming increasingly popular for surveying and mapping applications. There are a number of business factors to consider when choosing the best markets for your drone business ideas Here are some of the main markets to consider
Farming
Construction
Environmental
Land-Use planning
Mining
Real Estate
Farming
Surveying and mapping offer a powerful tool for improving business operations and agricultural productivity.
Commercial drone service providers create precise maps of fields, which can be used to plan irrigation systems and track the progress of crops over time, monitoring growth rates.
Aerial data are also used to identify areas of pest infestation or drought, allowing farmers to take corrective action before serious damage is done.
Yield analysis uses collected data to predict how much of a crop will be produced at harvest time.
Soil mapping uses survey data to create high-resolution maps that can be used to plan field operations or study soil properties.
Construction
Aerial surveying and mapping are both quickly finding a range of business applications in the construction industry. Drone surveying is the process of taking aerial photos or videos of a construction site. This provides an overview of work progerss or to identify potential hazards.
Detailed georeferenced maps can be generated and used for things like tracking progress, viewing 3D models of the site, or planning future construction work. 3D visualizations of the construction site can be used by contractors and architects to identify deviations from the building plan.
Aerial surveying can also be used to create digital terrain models that identify potential problems such as landslides or flooding.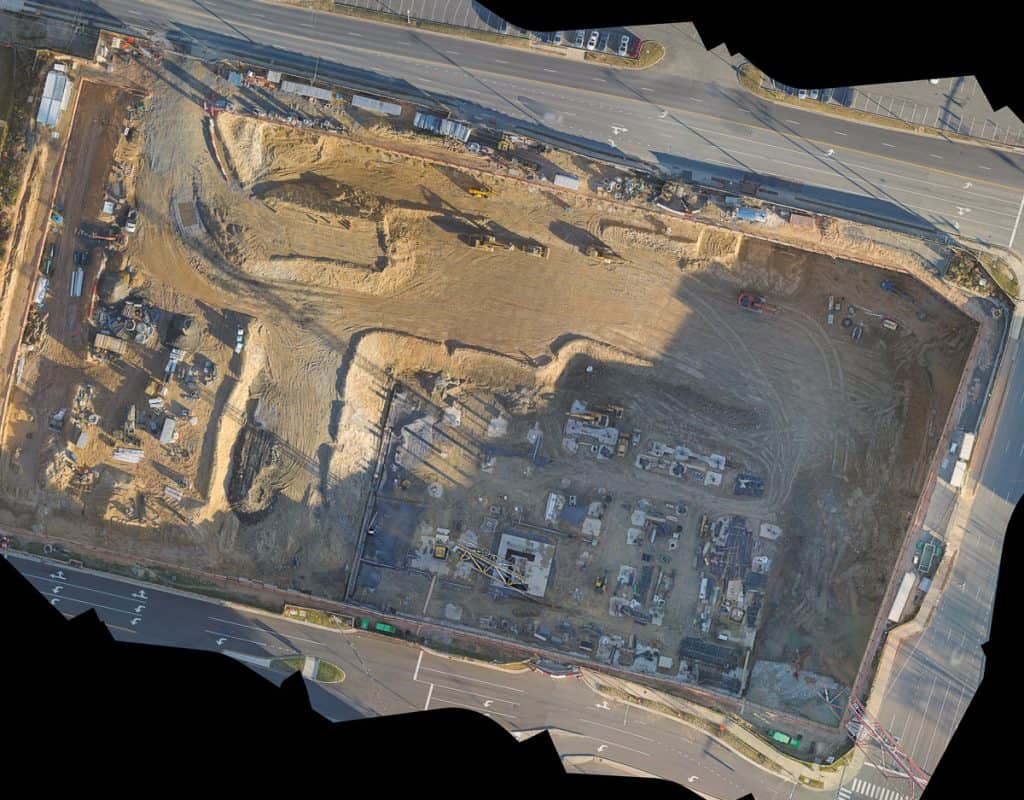 These are powerful tools that are helping to revolutionize the construction industry.
Environmental
Your aerial surveying and mapping business will offer a cost-effective and efficient way to collect data that can be used to evaluate the impact of human activity on the environment.
Surveys help assessors to identify potential environmental concerns and map out a plan for further investigation. For example, aerial maps can be used to monitor the growth of new plants in an area that has been damaged by soil erosion.
Surveys can also be used to assess deforestation, habitat loss, and pollution levels.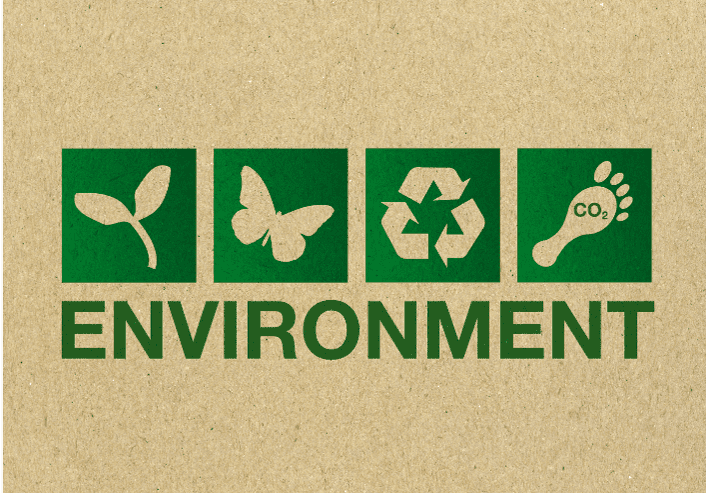 Digital maps can be used to create 3D models of landscapes, helping to identify potential areas of environmental concern.
These data can be used to monitor the progress of conservation efforts and track the spread of invasive species.
Aerial surveying and mapping can help assessors to make more informed decisions about how to best protect the environment.
Land Use Planning
Aerial surveying and mapping are increasingly being used for land use planning. Drone surveys provide high-resolution point clouds that are used to create 3D models of the terrain.
This information can be used to identify potential development sites, assess environmental impacts, and create construction plans. drone mapping can also be used to monitor land use changes over time, making it an invaluable tool for long-term planning.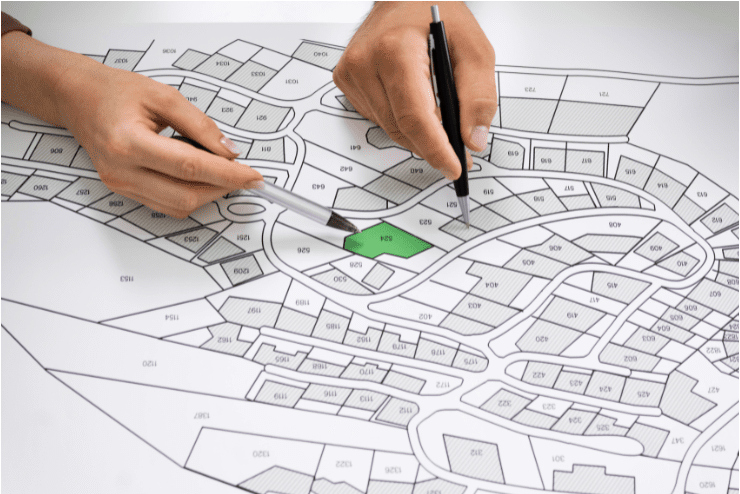 In addition, drone surveys are typically much less expensive than traditional surveying methods, making them more accessible to small businesses and private landowners.
Mining
Aerial surveying and mapping are increasingly being used in the mining industry to help with a variety of tasks, from identifying potential mining sites to monitoring stockpiles and even mapping out underground tunnels.
Drones equipped with high-resolution cameras and sensors can fly over a mining area and capture detailed images and data that can be used to create accurate 3D models.
This information can then be used to assess the feasibility of a mining project, track the progress of ongoing operations, or even plan for future expansion.
Drone surveying and mapping can be used to detect changes in the landscape over time, such as the expansion of a mine or the formation of new tailings ponds. It can also be used to assess the environmental impact of a mine and monitor compliance with regulatory requirements.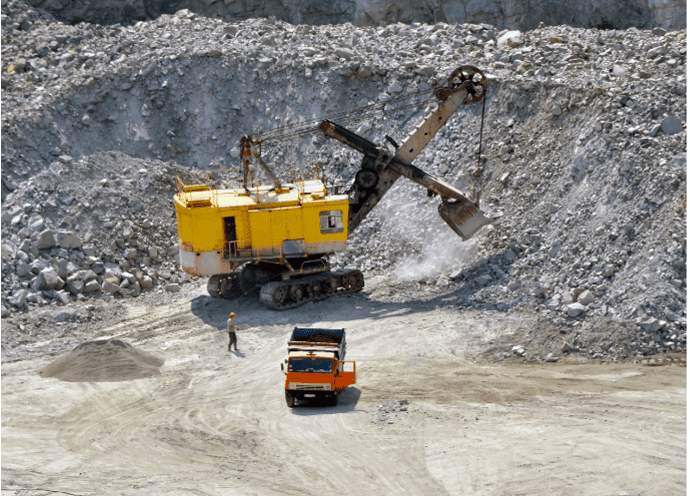 Real Estate
Drone mapping for real estate photography has become popular. Drones obtain aerial photographs and video to market properties.
These images give potential buyers or renters a better view of the property. Surveys give customers a better idea of what the property looks like from above.
Aerial maps help to assess damage after natural disasters like hurricanes or tornados. Drone technology will continue to develop and improve. This will bring new business opportunities.
Barriers to Entry For Drone Mapping
With drone technology becoming increasingly accessible, more businesses are beginning to use drones for surveying and mapping. However, drone surveying and mapping are not without their challenges.
There is a learning curve associated with drone operations. In addition, drone surveying and mapping require a significant investment of time and money.
Budget constraints are often the biggest barrier to getting started in drone surveying and mapping. At a minimum you will need is a high-quality drone, most likely a GPS unit, and mapping software.
Aerial surveying and mapping do require some level of skill and training. There are many online tutorials and resources. The key is to start slow and practice in an open area until you are comfortable with the drone and the process.
Our Target Customers For Drone Mapping
We have chosen to focus on construction for our drone business. Our potential customers are construction project managers, site managers, and operations executives. These are either decision makers or they can directly influence the decision-makers.
Plus, they will directly benefit from the cost savings and risk reduction advantages of drones. Focus on companies with large or complex projects. 
How To Find Customers For Drone Mapping
How do you find these customers for your business? I've tried several things but here is the ONE thing I did that worked.
First, I found 3 local construction sites and I started mapping the sites to get practice and learn the process. I put together photos, videos, orthomosaic maps, and 3D models every 2-3 weeks. 
Once I had a good set of data, I built a web page with an example report for each site. Then I sent emails to the site managers and told them my startup company picked their site as a proof of concept to demonstrate our capabilities. I provided a link to the secure webpage.
Two of the three site managers called me back and said they want to work with us on future projects. The third one had already hired another drone company. That's a more than 67% success rate!
The lesson: go talk to guys on site and tell them what you do. I do other stuff (digital marketing, LinkedIn) but this is what has worked the best so far.
Best Drone Mapping Products
We have a standard product set for construction that is working well for us
Stockpile Volume Analysis
Drone Map Pricing
As yo develop your drone business model, pricing your products can be a tricky proposition. On the one hand, you want to charge enough to cover your business costs and make money; on the other hand, you don't want to price yourself out of the market.
For an explanation of how to make these decisions see our article "How To Build A Profitable Drone Business"
The key is to strike a balance between these two competing objectives. Here are a few tips to help you price your drone surveying products:
1. Know your business costs. This is the starting point for setting your prices. Make sure you take into account not only the cost of your drone and associated equipment but also your overhead costs (such as office space, insurance, etc.) and your own time and labor.
2. Research the business competition. See what other drone surveying companies are charging for similar products or services. This will give you a good idea of what the market will bear.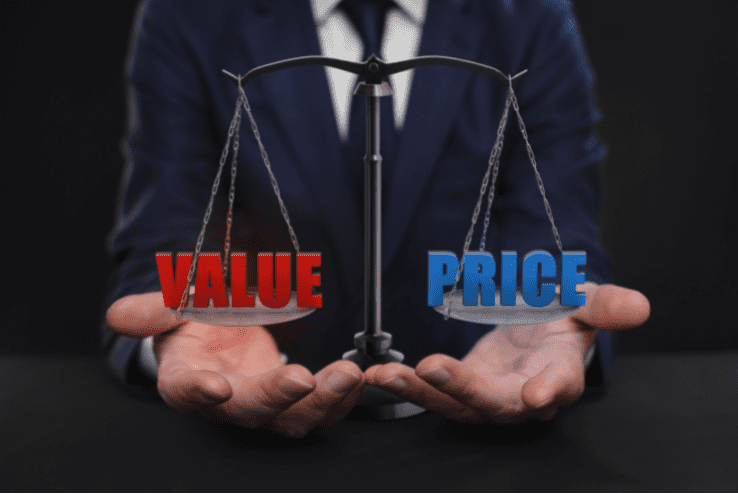 3. Consider your unique business selling points. If you offer something that nobody else does (or that nobody else does as well as you do), that's something you can use to justify charging a higher price.
4. Be flexible. Remember that pricing is an ongoing process, not a one-time event.
Generally, our prices range from $100- $300 for photos and videos, then $200 to $500 for digital models and analyses. I give big price breaks if a customer orders multiple items since it doesn't take that much additional work on my part.
Skills For Drone Mapping
Commercial drone pilots will need to obtain an FAA part 107 pilot license. The part 107 knowledge test is not difficult but it does require a bit of time to study and prepare. For details on getting your pilot license see our "How to Get Your Drone License: A Complete Guide"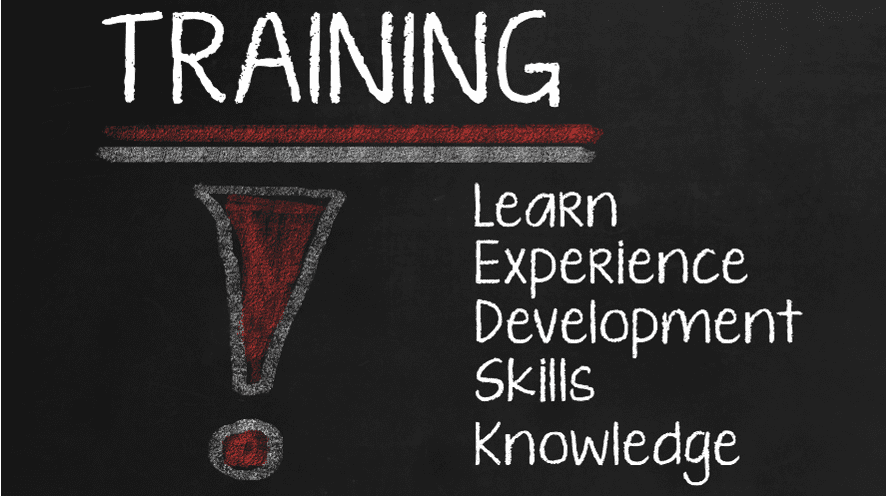 You will also need some technical knowledge for long-term success in this area. Many applications perform the data processing for you, but you will need to make some modifications before sending them to the customer.
Plus, there's a good chance you'll be working with engineers or architects, so take some basic courses in geographic information services (GIS) and learn to use QGIS (check out udemy.com for cheap courses).
Hardware For Drone Mapping
When considering commercial drones for your business, I recommend starting with a DJI Phantom 4 Pro. It's a classic and perfect for mapping and surveying. Also it compatible with all drone mapping software. For more details see our article "Phantom 4 Pro Drone For Aerial Mapping"
Software For Drone Mapping
For drone mapping software I use Maps Made Easy (MME), it's a LOT cheaper than Pix4D or Drone Deploy, and from what I've seen it's just as good. You will also need automated flight operations software for your business. We use Map Pilot Pro for a lot of our mapping jobs. It integrates with MME. But I generally prefer Dronelink because I can control every aspect of the drone. Either way, there are plenty of processing software and flight automation products out there, and they all work pretty much the same.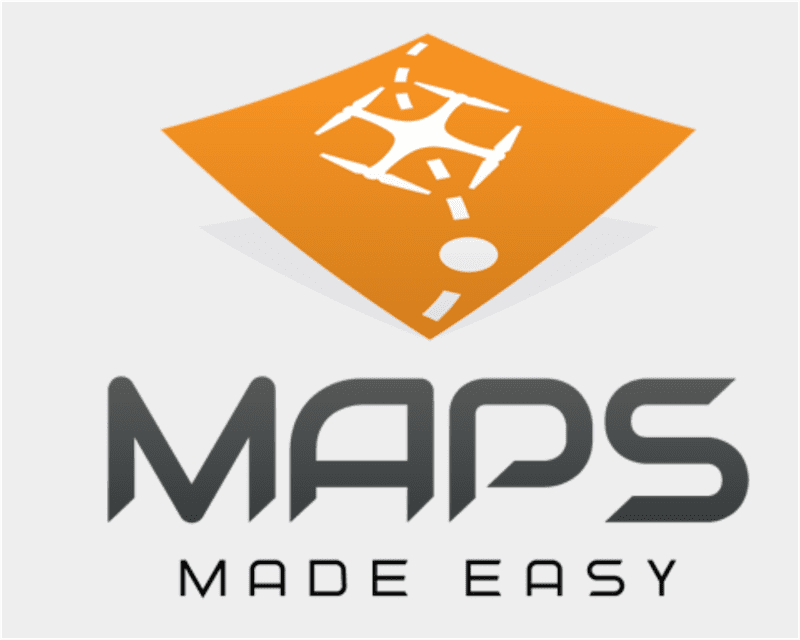 I've seen a significant increase in the number of drone businesses popping up, but most of the providers do not provide a high level of technical service.
Many project managers I've talked to are not happy with their drone services because the companies don't provide more technical products like elevation maps or contour plots.
If you have some technical skills this is the money-maker business for the future. For more general information about starting your drone business, see our article "First 9 Steps To Start A Drone Business"