This is Part-2 of our 3-part series on drone business startups. Part-1 covered photography and part-3 covers inspection services. In this article, we'll cover how to start your drone mapping business.
Aerial mapping with drones has applications in the construction, environmental, and land planning industries. You will need a solid business model, the right hardware and software, and a clear understanding of your customer's needs.
We'll review some of the lessons learned from starting our business. Hopefully, this will save you some time.
Is This a Good Time To Start a Drone Business?
The aerial mapping industry encompasses surveying large areas, creating digital topographic models and 3D models. The possible uses for aerial mapping are practically limitless; from monitoring infrastructure deterioration over time to keeping track of asset inventory and helping reduce the risk of natural disasters in inhospitable terrains.
This technology has also opened up unique opportunities in urban planning, environmental monitoring, roadway design, damage assessment, and real estate marketing.
Drone service providers can provide mapping products at a fraction of the cost compared to traditionally manned aircraft. Drone aerial mapping is becoming increasingly popular due to its easy accessibility, low upfront costs, and accuracy in aerial data collection- making it a valuable tool for surveying, monitoring and assessment.
The AUVSI report forecasts that the drone industry will grow from 2.5 million in 2020 to 7 million by 2030. The commercial drone services market includes a variety of applications such as mapping and surveying, photography and videography, inspection and maintenance, and delivery.
So the answer is yes, this is a great time to start a drone services business.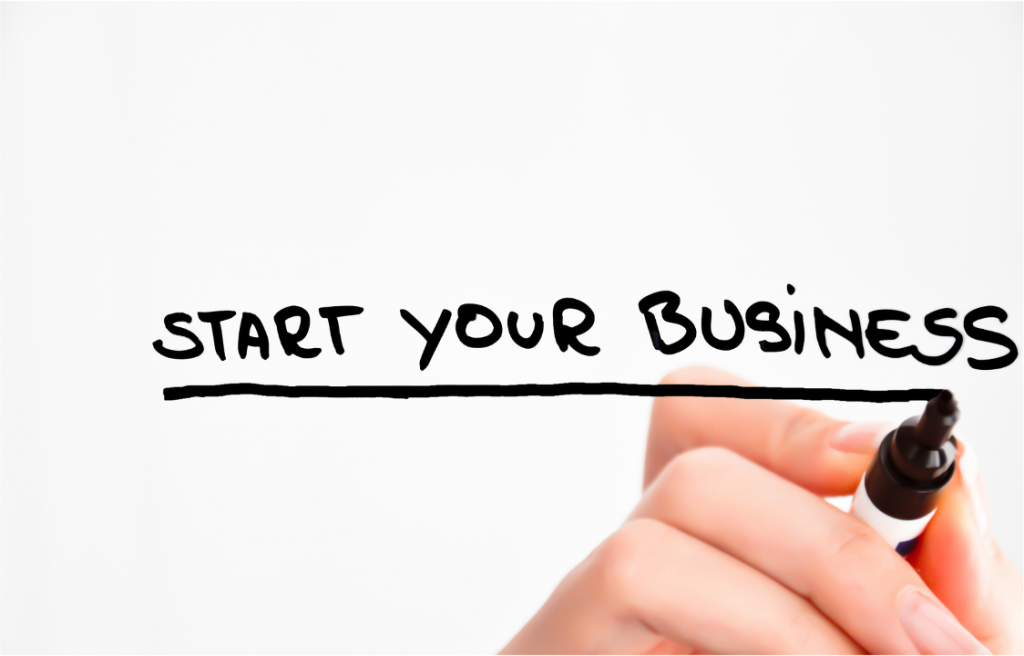 Why Should You Consider a Drone Survey Business?
If you're looking for a drone business idea to get started, aerial mapping is a great option for drone pilots.
First, the construction market is huge if you consider new buildings, urban planning, and infrastructure maintenance.
Second, in 2022 the government allocated a butt-load of money for infrastructure development and maintenance.
Third, many industries are at a point where they acknowledge the value of drone technology, but most have not seriously incorporated drones into the workflow. This creates a perfect time to start a drone business.
In this blog post I'll cover five main business topics you need to consider:
Markets and ease of entry
Target customers and how we're finding them
The best products
Product pricing
Skills sets, hardware, and software you'll need
Best Markets for Commercial Drone Mapping
Drones are becoming increasingly popular for surveying and mapping applications. There are a number of business factors to consider when choosing the best markets for your drone business ideas Here are some of the main markets to consider
Farming
Construction
Environmental
Land-Use planning
Mining
Real Estate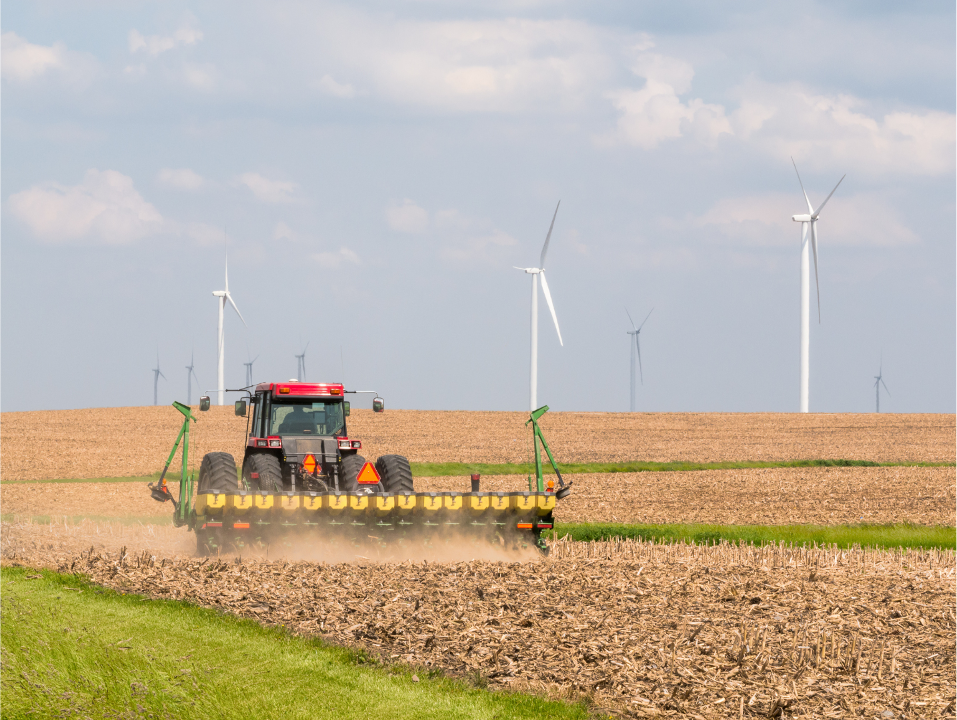 Farming
Surveying and mapping offer powerful tools for improving business operations and agricultural productivity.
Commercial drone pilots create precise maps of fields, which can be used to plan irrigation systems and track the progress of crops over time, monitoring growth rates.
The surveys can also identify areas of pest infestation or drought, allowing farmers to take corrective action before serious damage is done.
Yield analysis uses the collected data to predict how much of a crop will be produced at harvest time.
Soil mapping uses survey data to create high-resolution maps that can be used to plan field operations or study soil properties.
Construction
Aerial mapping has a wide range of business applications in the construction industry.
Detailed georeferenced maps are generated and used to track project progress, create 3D models of the site, or plan future construction work. Civil engineers and architects integrate 3D visualizations with BIM software to identify deviations from the building plan.
Aerial maps are also used to create digital terrain models that identify potential problems such as landslides or flooding.
These are powerful tools that are helping to revolutionize the construction industry.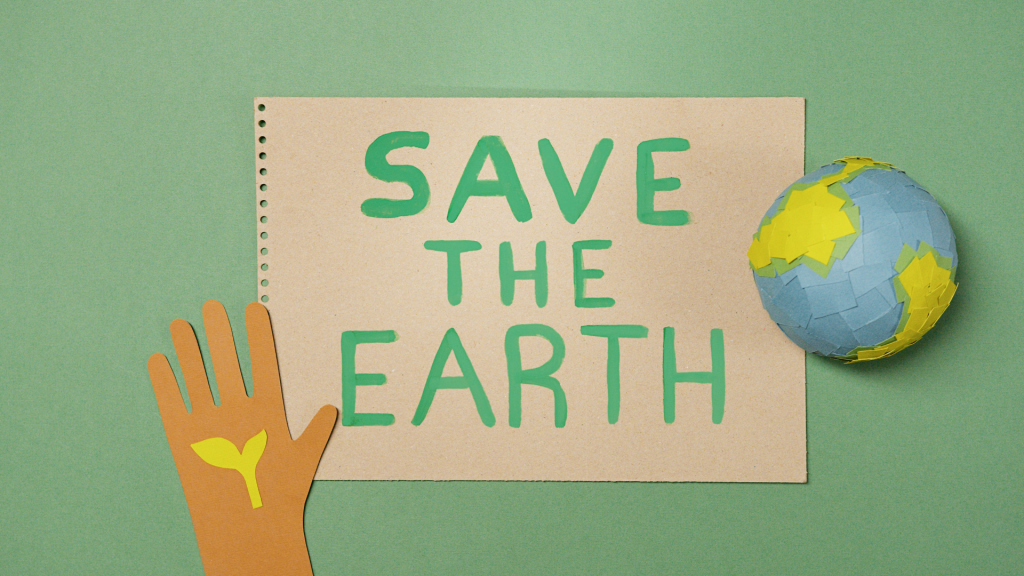 Environmental
Your aerial mapping business offers a cost-effective and efficient way to collect data that is used to evaluate the impact of human activity on the environment.
Surveys help assessors identify potential environmental concerns and map out a plan for further investigation. For example, aerial maps are used to monitor the growth of new plants in an area that has been damaged by soil erosion.
Surveys are used to assess deforestation, habitat loss, and pollution levels. Digital maps are used to create 3D models of landscapes. These data are used to monitor the progress of conservation efforts and track the spread of invasive species.
Aerial surveying and mapping help assessors make more informed decisions about how to best protect the environment.
Land Use Planning
Aerial maps are increasingly being used for land use planning. Drone surveys provide high-resolution point clouds that are used to create 3D models of the terrain. This information is used to identify potential development sites, assess environmental impacts, and create construction plans.
Drone-generated maps are used to monitor land use changes over time, making them an invaluable tool for long-term planning. In addition, drone surveys are typically much less expensive than traditional surveying methods, making them more accessible to small businesses and private landowners.
Mining
Aerial surveying and mapping are used in the mining industry to identify potential mining sites, monitor stockpiles, and even map underground tunnels. Drones equipped with high-resolution cameras and sensors can fly over a mining area and capture detailed images that are used to create accurate 3D models.
Clients use the information to assess the feasibility of a mining project, track the progress of ongoing operations, or plan for future expansion.
Aerial maps show changes in the landscape over time like the expansion of a mine or the formation of new tailings ponds.
Aerial data show the environmental impact and monitor compliance with regulatory requirements.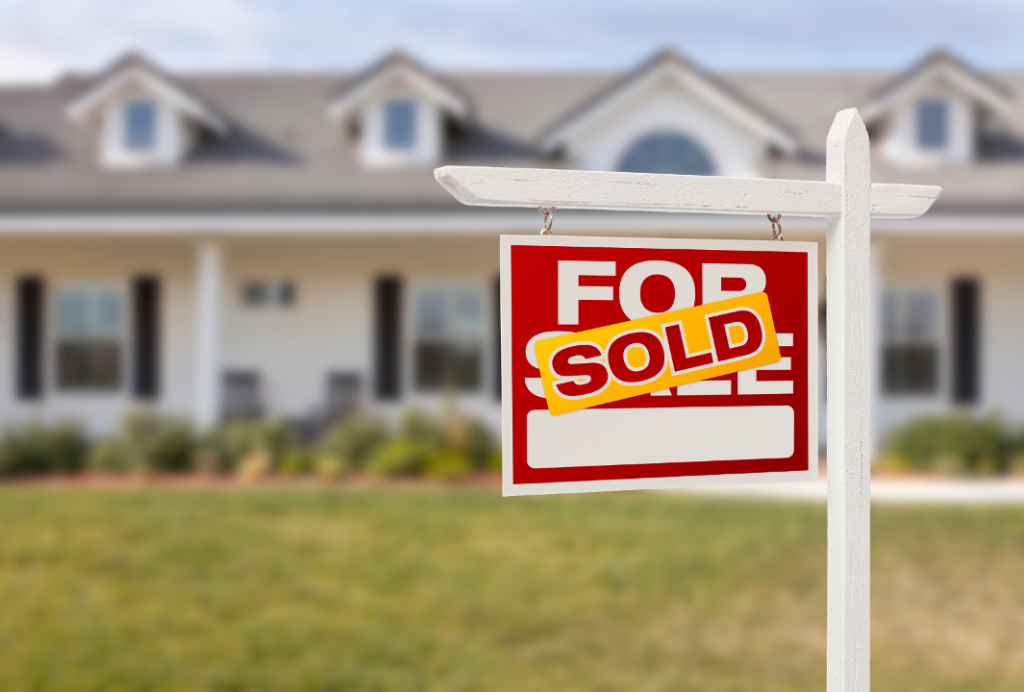 Real Estate
Drone surveys in real estate photography have become popular. Drone pilots take aerial photographs and videos of a property. These images generate a map to give potential buyers or renters a better view of the property.
Aerial maps are also used to assess damage after a natural disaster, like a hurricane or tornado. As this technology continues to improve, it will become even more accessible and useful for those in the real estate industry
Barriers to Entry
The drone mapping business is not without its challenges.
Aerial mapping requires some level of technical skill or training. Aerial mapping with drones is not as simple as deploying a drone in the air and collecting data. It requires at least a basic understanding of geographic Information System (GIS) technology.
GIS converts aerial surveillance data into maps. It organizes the collected aerial data into a useful format, allowing users to view, analyze and make decisions based.
You can start with online tutorials and free courses. The key is to start slow and practice until you are comfortable with the technology.
Startup cost constraints are another barrier At a minimum you will need a high-quality drone, automated flight software, and mapping software. We use the Phantom 4 Pro because it is the least expensive drone that we recommend for aerial mapping. For more details see our article "Phantom 4 Pro Drone For Aerial Mapping".
There is a learning curve associated with drone mapping software and flight operations. Finding the right drone and camera settings, and flight designs that maximize map resolution requires time and practice.
Lastly, it can be difficult to break into the industry. Drone mapping is one area with many businesses have in-house programs, I don't have a need to hire outside contractors. We recommend creating a small service niche. Establish your expertise first. Many of the in-house programs still have technology holes where you can offer value.
Our Target Customers
We have chosen to focus on construction for our drone business. Our potential customers are construction project managers, site managers, and operations executives. These are either decision makers or they can directly influence the decision-makers.
Plus, they will directly benefit from the cost savings and risk reduction advantages of drones. Focus on companies with large or complex projects.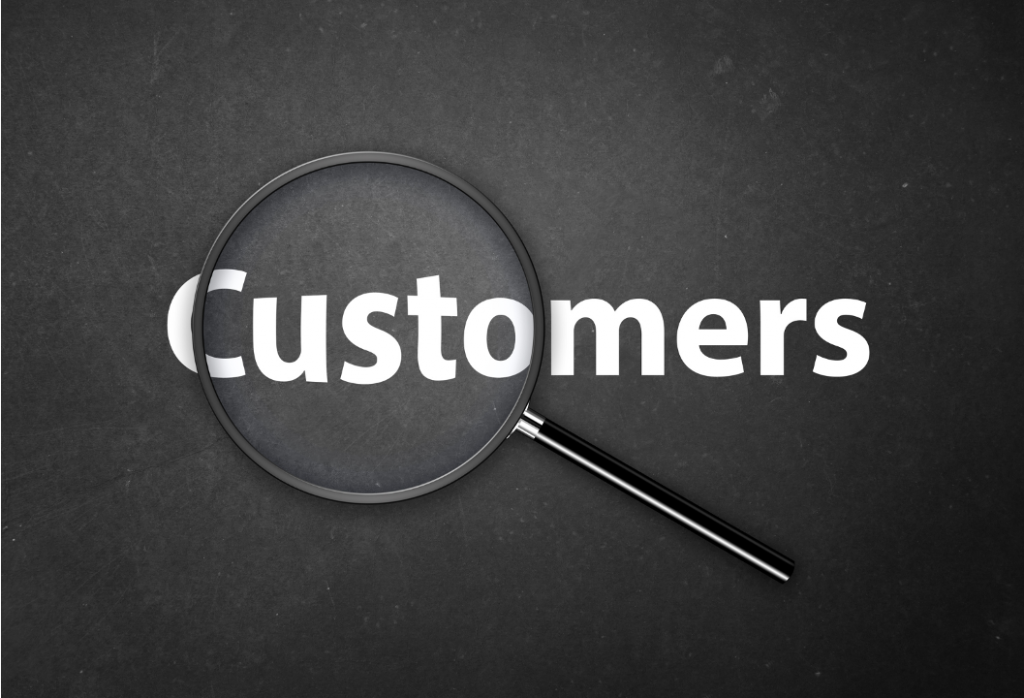 How To Find Customers
How do you find these customers for your business? I've tried several things but here is the ONE thing I did that worked.
First, I found 3 local construction sites and I started mapping the sites to get practice and learn the process. I put together photos, videos, orthomosaic maps, and 3D models every 2-3 weeks.
Once I had a good set of data, I built a web page with an example report for each site. Then I sent emails to the site managers and told them my startup company picked their site as a "proof of concept" to demonstrate capabilities. I provided a link to the secure webpage.
Two of the three site managers called me back and said they want to work with us on future projects. The third client was already using their in-house service (which he didn't like). That's a more than 67% success rate! The lesson: go talk to guys on site and tell them what you do.
Consider building a website that showcases your aerial mapping portfolio. By the time you practice enough to become proficient, you will have plenty of maps and images to show potential customers.
I attended many local construction networking events, handed out business cards, and talks about what we do. You should have a very simple 20-second pitch that explains who your customers are, what you do, and how it helps those customers. Also a short story about how you actually helped someone. If possible, have specific numbers about how you reduced cost or improved safety.
Use social media platforms like LinkedIn and Twitter to connect with those already in the industry. Post your images and maps, aerial imagery is cool and most people like seeing the photos.
We are writing blog posts and creating useful resources like white papers or case studies to target individuals interested in learning more about aerial drone mapping solutions.
Word of mouth is still highly effective. You probably know some contractors, engineers, or architects. Let people know what you do. But beware, make sure you've developed your skills so you're ready to deliver.
Best Products For Your Customers
We have a standard product set for construction that is working well for us
Orthomosaic Maps (for measurements)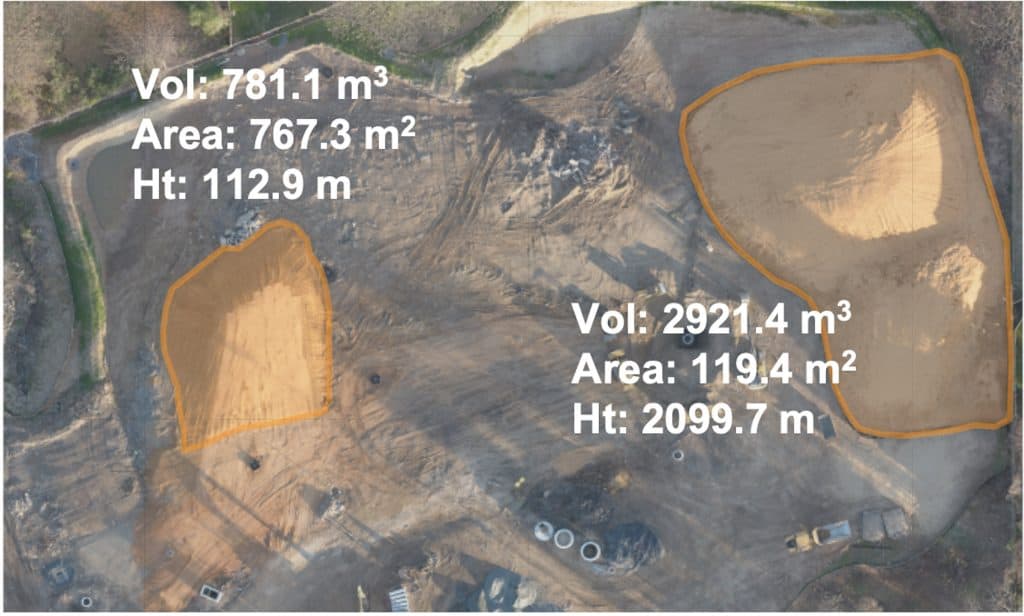 Digital Elevations Maps. Contour Plots.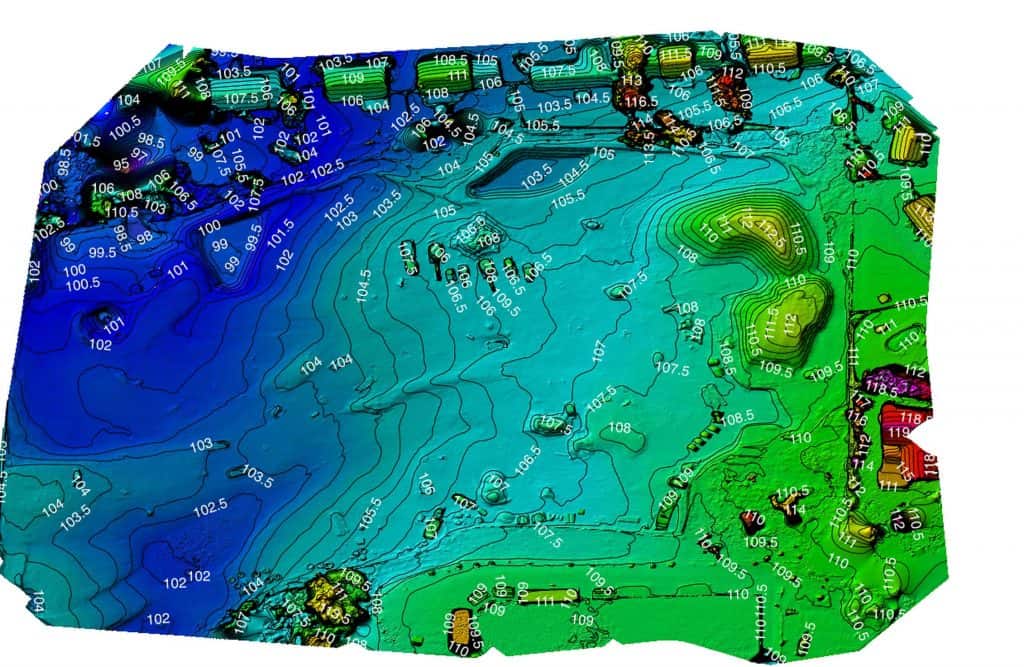 Three Dimensional Imaging
Earthwork Estimations. Volumetric Measurements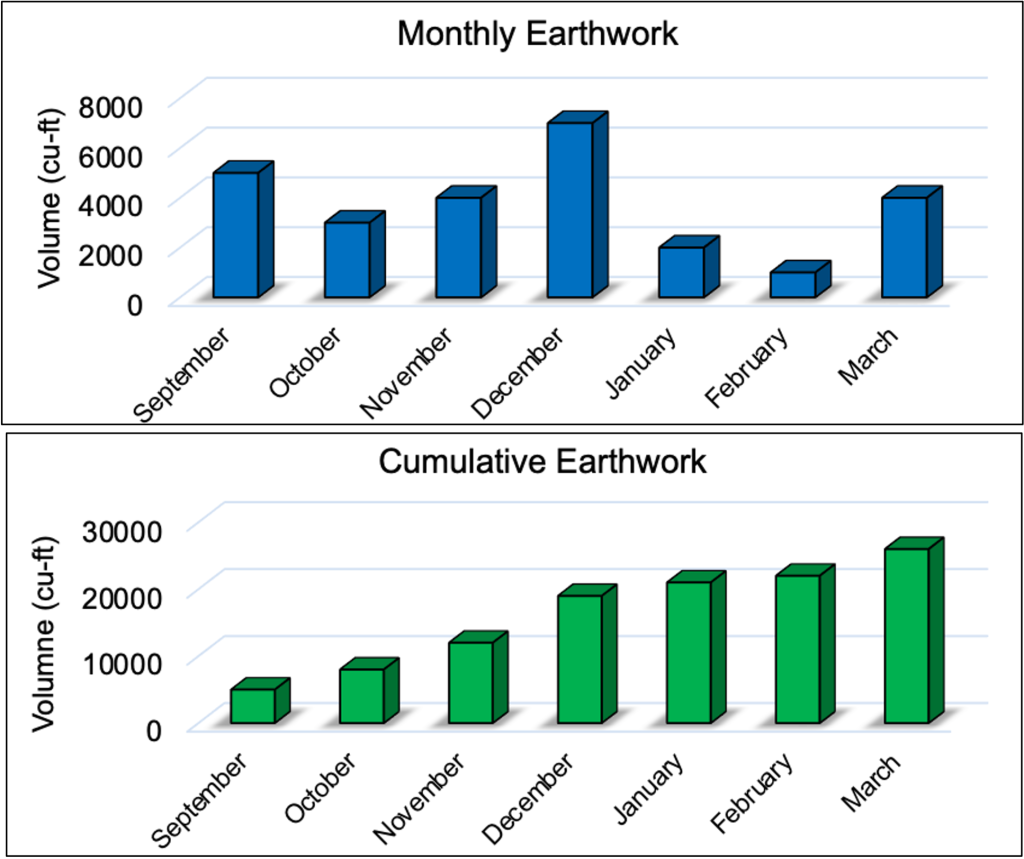 Pricing For Your Drone Mapping Business
Pricing your products is a trade-off. You want to charge enough to cover your business costs and make money, but you don't want to price yourself out of the market. The key is to strike a balance between these two competing objectives. Here are a few tips to help you price your drone surveying products:
1. Know your business costs. This is the starting point for setting your prices. Make sure you take into account not only the cost of your drone and associated equipment but also your overhead costs (such as office space, insurance, etc.) and your own time and labor.
2. Research the competition. See what other drone surveying companies are charging for similar products or services. This will give you a good idea of what the market will bear.
3. Consider your unique selling points. If you offer something that nobody else does (or that nobody else does as well as you do), that's something you can use to justify charging a higher price.
4. Be flexible. Remember that pricing is an ongoing process, not a one-time event.
Generally, our prices range from $100- $300 for photos and videos, then $500 to $1000 for digital models and analyses. I give big price breaks if a customer orders multiple items since it doesn't take that much additional work on my part.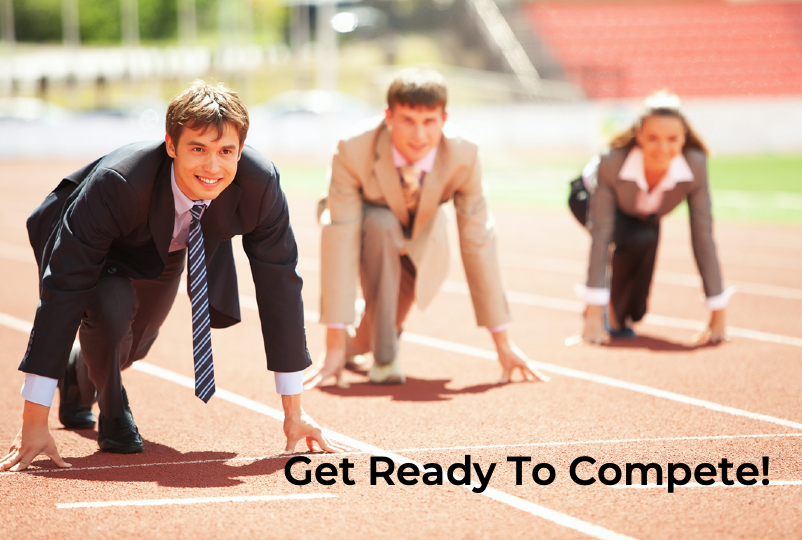 Drone Mapping Business Skills
Commercial drone pilots will need to obtain an FAA part 107 pilot license. The part 107 knowledge test is not difficult but it does require a bit of time to study and prepare. For more details see our article "How to Get Your Drone License: A Complete Guide"
You will also need some technical knowledge for long-term success in this area. Many applications generate the basic products for you, but you need to do some data processing before sending them to the customer.
Plus, there's a good chance you'll be working with engineers or architects, so take some basic courses in geographic information services (GIS) and learn to use QGIS (check out udemy.com for cheap courses).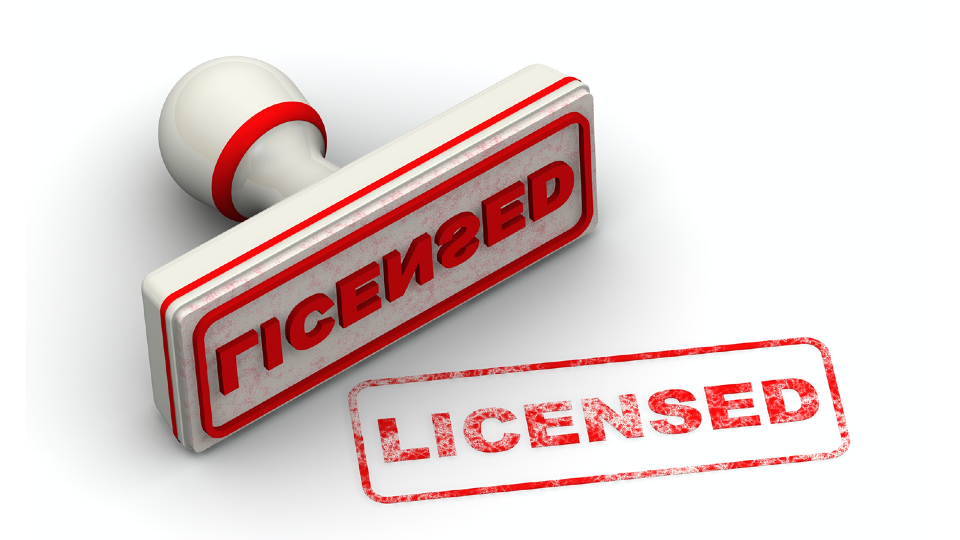 Drone Mapping Business Hardware
When considering commercial drones for your business, I recommend starting with a DJI Phantom 4 Pro. It's classic and sufficient for our mapping service. If you have deeper pockets then check out our recommendations for the best survey drones.
You will need a drone intended for survey and mapping. We use the DJI Phantom 4 Pro because we're a small business and it is the least expensive mapping drone. For more details see our article "Phantom 4 Pro Drone For Aerial Mapping"
There are a number of other options. Here are the main things to consider
Cost. Choose the drone that offers the desired features for aerial mapping within your budget. More expensive models may have higher-end cameras and capabilities, however, these features may be unnecessary for your aerial mapping business. A higher price drone does not always mean a better tool for your business.
Prepare an operating budget upfront and compare similar drones from different manufacturers to ensure you're getting value for your money. For information on assessing the ROI of drones, see our article "Aerial Mapping With Drones: A Business Perspective"
Camera Quality. When running an aerial mapping business, it is crucial to have a high-quality drone camera. Invest in a drone with a quality camera. We recommend at least a 20MP resolution
Camera Shutter. There are two types of camera shutter options: mechanical and electronic. Mechanical shutter cameras are excellent to capture fast motion, and movement-oriented shots, as well as for low-noise imagery. Electronic shutters have faster response times but create distortion from the rolling shutter effect.
Make sure the drone you buy has a mechanical shutter. For more details see our article "Best Drone To Buy For Your Small Business"
Camera Flexibility. Consider drones that have an interchangeable camera payload. You can upgrade the camera without buying a new drone. This can reduce long-term costs. The downside is that these drones are more expensive
Drone Mapping Business Software
For processing software I use Maps Made Easy (MME), it's a LOT cheaper than Pix4D or Drone Deploy, and from what I've seen it's just as good. You will also need an automated flight application for your business. For drone mapping software, I use Map Pilot Pro because it integrates with MME.
I generally prefer Dronelink because I can control every aspect of the drone. Either way, there are plenty of great product mapping and flight automation products out there, and they all work pretty much the same. Our primary concern here is the pricing.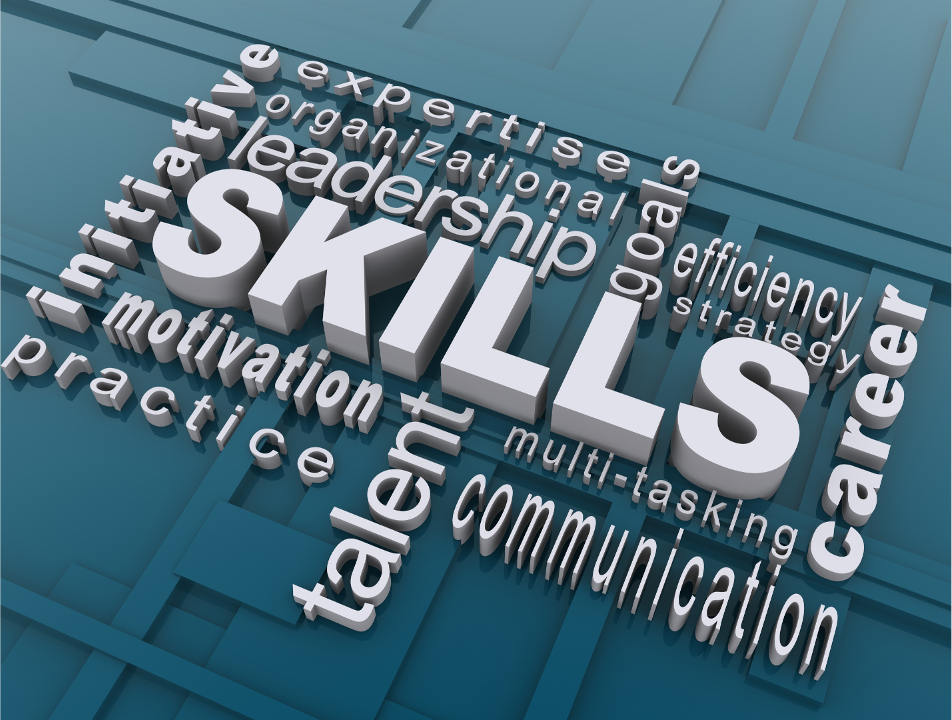 So that's it for Part-2: drone aerial mapping. You can find Part-3 of this series here. I've seen a significant increase in the number of drone service providers popping up, but most of the providers do not provide a high level of technical service.
Many project managers I've talked to are not happy with their drone services because the companies don't provide more technical products like elevation maps or contour plots.
If you have some technical skills then this is the money-maker business for the future. If you have questions about how to start your business, then check out our blog "First 9 Steps To Start A Drone Business".
Lightwave Aerial is a professional drone service company based in Northern Virginia. Our pilots are all FAA Part-107 certified. We offer a full range of aerial photo/video production services, aerial mapping, and aerial inspection.
At Lightwave Aerial, we are dedicated to providing professional drone services that help our clients achieve their goals. Contact us today to find out more about how we can help you with your next construction project!