Are you thinking of starting a drone business? It's definitely an exciting prospect, but it's also important to do your research and make sure you're fully prepared for the challenges involved.
In this blog post, I will walk you through the first 9 things I did to start my business.
Here are the 9 first steps I took to start my drone business, you can follow the same steps to get started
1. Background Research
2. Register Your Business
3. Get a Commercial Pilot's License
4. Create a Business Plan
5. Buy Your Hardware (Drones!)
6. Buy Your Software
7. Practice. Practice. Practice
8. Build Your Website
9. Take Courses and Continue Learning
I'll list the activities, how long each step took, how much it cost, and how difficult it was.
Drones, also called unmanned aerial vehicles (UAVs), are becoming increasingly affordable and easy to use, making them a popular choice for a wide range of applications. The drone market is expected to grow rapidly in the next few years With the drone business taking off, there are sure to be plenty of opportunities to start your own business.
If you plan to start a business or are just starting, then this should give you some sense of what to expect. If you have a successful drone business then maybe you'll want to offer some advice. Some of this stuff is general to any business but a lot of it is specific to starting your drone business. So, if you're ready to start your own drone business, keep reading!
BACKGROUND RESEARCH
Cost: $0
Difficulty: Easy but takes time
Time: Minimum several weeks
Fulls disclosure  – as of Jan-2021, I had never flown a drone. Never had any desire to fly a drone and had no insight into drone technology. So I had a pretty big learning curve. The first thing I did was figure out if a drone business was something I wanted to do. I watched a LOT of YouTube videos and read online articles. Here are some questions I needed to answer
What a drone business would look like.
What industries use drones and how they're used in each industry?
What type of products would I create and exactly what would it take to create those products?
Most importantly I needed to know how much MONEY I could make. Let's be honest, I wasn't looking for a new hobby, I wanted to generate some revenue (and have some fun).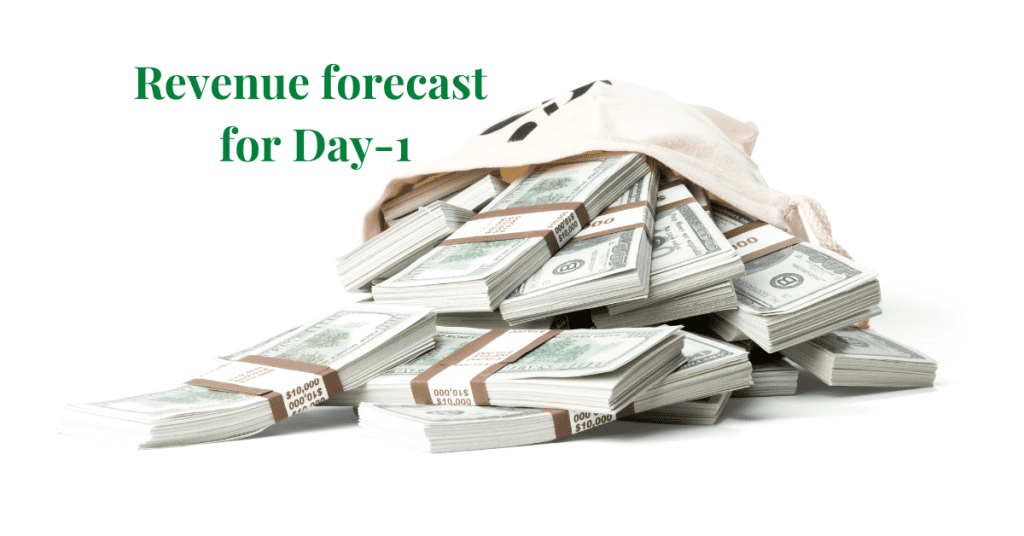 There are plenty of great applications for drone services in a number of different industries. I decided to focus on photography, mapping, and inspection. After the basic research, I was pretty certain starting a drone business was a good idea with a strong future. Step one was DONE.
For more details on these applications see our article "3 Awesome Ideas For Your Drone Business".
CREATE THE BUSINESS
Cost: $150
Difficulty: Easy
Time: Less Than 48 hours
Next, I had to register my new drone business. I live in Virginia, so first I registered with the state business commission. Wherever you live it will be a similar process – most likely it's an online process.
Enter some personal information
Pick a business name (they check to make sure it's not being used),
Pick business structure (I did limited liability company-LLC)
Pay $100. Registration fee (may be different in your state)
The business commission generated 2 documents: (1) Articles of Organization and (2) Business Certification. These are important business documents, so save the soft copies.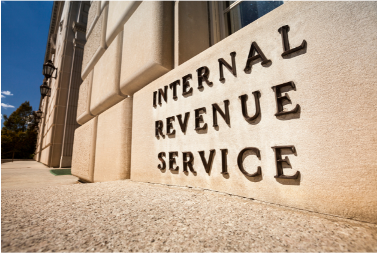 Next, I registered my business with the IRS (it's Free). I provided the state certification documents and gave me a letter with your federal tax ID number, also called employee identification number (EIN). You'll need this letter for all of your financial stuff.
Next, I opened a bank account for the business. It's essential to keep personal and business money separated when it comes time to pay taxes. I had to show the state certification and federal tax ID documents, then deposit $50 to open the account. That's it, step 2 was done.
GET A PILOT LICENSE
Cost: $175 (test)+ $12.99 (prep course)
Difficulty: Moderate
Time: Took Me About 1-Month
When I was doing background research I learned that I'd need an FAA Part-107 drone pilot license if planned to make money (which I did) flying drones. There are specific FAA drone rules that you'll need to know.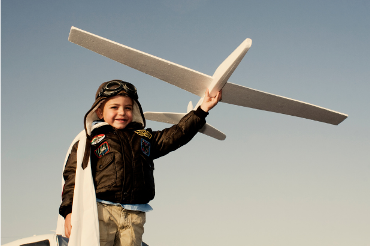 If you only plan to fly for fun then you do not need a part 107 license, BUT beware the FAA has a very liberal definition of "money" as pretty much anything of value.
If you take some drone pictures for your local doughnut shop and they give you a box of donuts in appreciation, as far FAA is concerned you're a commercial drone pilot. It's not hard to get a license and the stuff I learned was kind of cool (even if most of it's unnecessary to fly drones).
Here's the basic path I took
Registered to schedule my test with https://iacra.faa.gov/IACRA/Default.aspx.
Took a preparation course on Udemy for $12.99 (I've seen some companies that charge up to $150 for a prep course!). The material wasn't too difficult but I did need the course since I wasn't a pilot.
Spent 2-weeks on the course (evenings/weekends), 1-week review, then a week waiting for my test date. The FAA test was $175.
Passed the test and got a temporary license, but it took several months to get the permanent license. It's pretty cool to have an FAA pilot's license (even if it is only for drones). That's it, I was now an FAA-licensed drone pilot. As of 2021, there are roughly 250,000 commercial drone pilots in the US. For more details see our article "How to Get Your Drone License: A Complete Guide"
CREATE A BUSINESS PLAN
Cost: $0
Difficulty: Difficult
Time: Took Me About 1-Month
If you're serious about starting a drone business (or any business), the first thing you'll need is a solid business plan. This document will outline your drone services, markets, marketing plan, and financial projections. It's essential to have a clear and well-thought-out business plan before starting a drone business, as this will give you the best chance for success.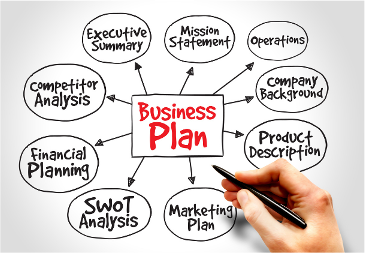 Here are some key points to include in your business plan:
– Your drone business goals and objectives (why are you doing this)
– A description of your products or services (what exactly are you selling)
– Your markets (who are your customers)
– Your marketing and sales strategies (how will you reach those customers)
– Your pricing strategy
– Your financial projections, including income statement, balance sheet, and cash flow statement
If you take the time to create a comprehensive and well-crafted business plan for your drone business, you'll be on your way to achieving your business goals. The first thing I did was figure out if a drone business was something I wanted to do. I watched a LOT of YouTube videos and read online articles. I had to understand
What a drone business would look like. What industries use drones? How are they used in each industry?
What type of products would I create and exactly what would it take to create those products?
I also researched the different types of drones and how much they cost.
Creating a good business plan was the least enjoyable part of the process, but also the most important and educational. I'd done enough research to know the drone business was a good idea and there were plenty of profitable drone business ideas.
It's tempting to just pick a couple of services, buy a drone and start looking for customers. However, if you're serious about having a successful business, then a solid business plan is a MUST.
Take my advice – GET HELP. There are plenty of free resources to help small businesses. The Small Business Association is awesome, they have a division called SCORE that matches you with successful retired business owners that will mentor you.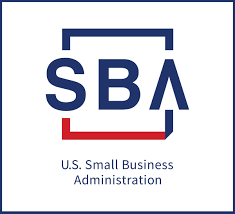 In Virginia, we also have PTAC (Procurement Tech Assist Center) and SBDC (Small Business Development Corp). They gave me a great business plan template and provided several 1-on-1 sessions to help me build the plan. Creating the plan was tough. It took time and a lot of work, but when I was done I had answers to a number of critical questions:
What drone business opportunities should I pursue?
What are my target industries/markets? Who are my customers?
What are my customer's problems/priorities?
What is the market forecast for my services?
How will I reach my customers?
Why should the customer hire me vs someone else?
What special skills do I bring?
How much should I charge?
How much money will I make?
FYI, I have noticed a lot of new drone businesses starting up in my area. While that means more competition, it also suggests that the drone market is strong.
Once you can answer all of these questions then you're ready for the fun part.
BUY HARDWARE (DRONES)
Cost: $5000
Difficulty: Takes Work (but fun)
Time: 2 weeks (not including delivery time)
Drone technology has revolutionized the business landscape, and professional drones are now being used for a variety of purposes, from aerial photography to delivery services. During all the research for the business plan, I spent a lot of time thinking about which drone(s) I would buy.
The "right" drone is defined by the service(s) you provide. For example, if you plan to focus on real estate photography and video then you don't need a Phantom 4 Pro.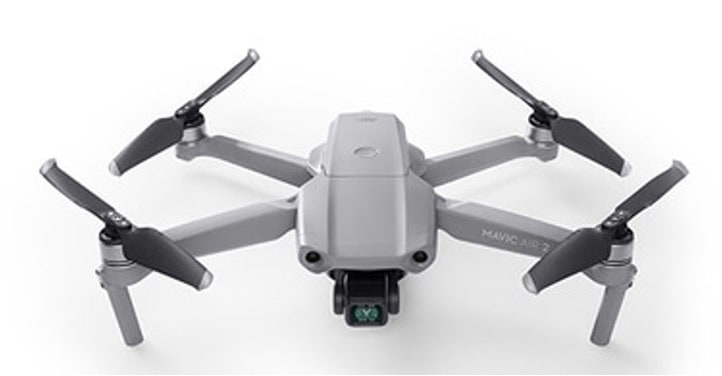 Our services include (1) photo/video, (2) mapping/survey, and (3) inspection which requires some decent hardware (and software). Check out our blog "3 Awesome Ideas For Your Drone Business", which discusses how and why I chose these 3 services.
My first purchase was the DJI Mavic Air 2S, it has a great camera and was DJI's newest drone at the time. It had really good reviews. It is very small and quiet so you don't attract unwanted attention. For more information on the Air 2S see our article "DJI Air 2S vs Competitors: Return on Investment"
So I also purchased the Phantom 4 Pro V2 (P4 Pro), which everyone agrees is a great basic production-level drone. The Air2S costs $1600 (Fly More Combo package) and a refurbished P4 Pro cost me $1700 (also I purchased 2-extra batteries for $400). For more information on the P4 Pro see our article "Phantom 4 Pro Drone For Aerial Mapping"
I invested in the DJI replacement warranty for $169 per drone plus some accessories like a backpack for the Phantom 4, ND filters and propeller guards (for indoor flights) for the Air2S, and a few other items.
So, if you're feeling entrepreneurial and want to get into the drone service business, it's not as tough as you might think. However, there are a few things you need to do in order to make your drone business ideas a success. Once you have all of that squared away, start doing your research on what drones will work best for your specific needs and budget.
Pick Your SOFTWARE
Cost: $440/yr
Difficulty: Takes Work
Time: 6 weeks to test different software and decide
Believe it or not, your software is actually more important to building a successful drone business than the drone. Software is what allows me to transform photos and videos into something a customer will actually pay for. My software falls into 3 categories:
Photo & Video Editing Software
Anyone with a drone and a camera can start a drone business. But to be successful, you'll need more than just a flying camera. You'll need to be able to edit your photos and videos to create a professional product that your clients will be happy to pay for.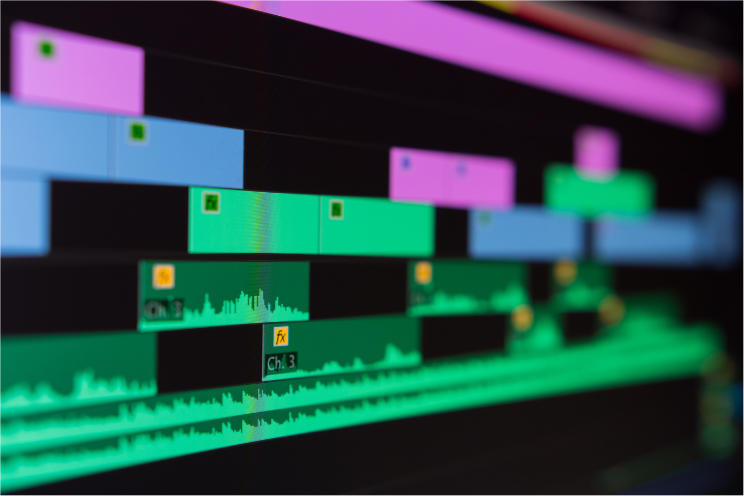 That's where the photo and video editing software comes in. With the right software, you can turn raw footage into stunning videos that showcase your work in the best possible light. You can also use editing software to add text captions, transitions, and other special effects that will make your videos stand out from the rest.
For photo video, I invested in Adobe Premiere Pro and for photos, I use Adobe Lightroom. Normally Premiere Pro is $240/yr and Lightroom is $126/yr. I got the entire Adobe software suite for the $20 student price when I took an online course with Drone Launch Academy (I recommend them).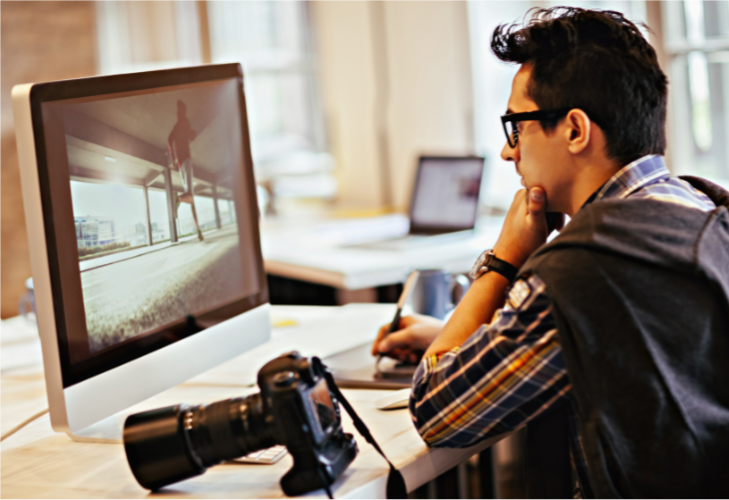 Adobe products have a definite learning curve, but if learning new stuff scares you then you may want to rethink starting a drone business.
Flight Automation Software
If you plan to offer drone services in mapping or inspection, you need to invest in good flight automation software. This software will help you plan and execute your flights, as well as keep track of all the relevant data.
There are a few things you should look for when choosing flight automation software, such as ease of use, comprehensive features, and compatibility with your drone hardware.
I plan to offer mapping and survey services in my own business, so I absolutely needed flight automation software. For flight automation, I purchased Litchi, Dronelink, and Map Pilot Pro. I primarily use Dronelink and Map Pilot Pro. There are many other great options like Drone Deploy, DJI native apps, and Pix4D.
I like Dronelink because it enables more control over the drone and we plan to develop more advanced products that will need this capability.
Aerial Mapping Software
To create mapping products I subscribed to Maps Made Easy (MME). Pix4D and Drone Deploy are the state-of-the-art go-to's for many businesses. I did the 30-day trials to test all three and I found that MME has two huge advantages:
(1) it's cloud-based so I only pay for what I use
(2) I get unlimited small jobs for free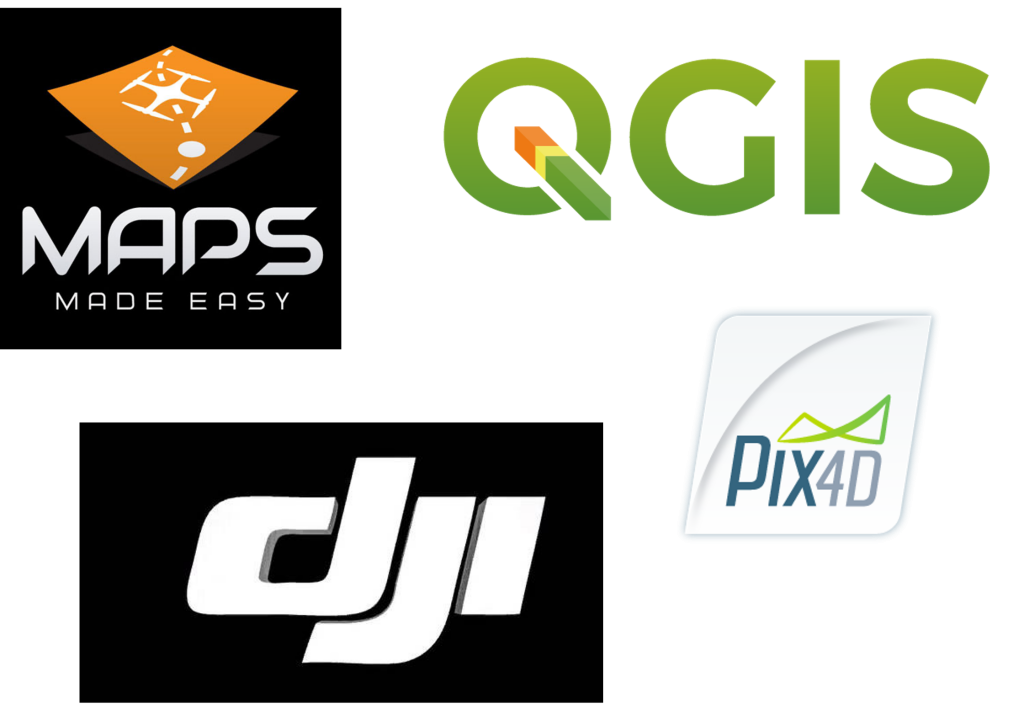 That means I didn't shell out thousands of dollars on software before generating any revenue AND I could practice for free. One big complaint I've heard about MME is that it's cloud-based so I don't maintain strict control over customers' data. But I'm not working with top-secret data. I don't think there's a huge black market for construction site orthomosaics (I could be wrong).
FYI, there's a free open-source option called webOMD that could be a good option but I have not tried it yet.
Important note, if you plan to do government work, then data control will be an issue and you'll need to use dedicated software like Pix4D or Drone Deploy on your computer. Also, the government will not allow you to use DJI products because they are a Chinese company. I plan to pursue government contracts (remember the business plan?), so this is something we're considering.
Finally, I got QGIS (free open source) for data analysis. So that's $440/yr for my software which is really amazing given the price of most software packages. Once my student license for Adobe runs out next year my costs will increase.
PRACTICE.
Cost: Free
Difficulty: Easy and Fun
Time: Never Ends
Let's face it, unmanned aerial vehicles are awesome. So next, I spent time learning the basics of how to fly. I learned to fly square patterns, circles, and figure eights (forward and backward). I'd played video games all my life so it wasn't too difficult. I used local baseball fields and soccer fields to give myself plenty of room. But often I just flew in my front yard which taught me to be careful because I have a couple of trees.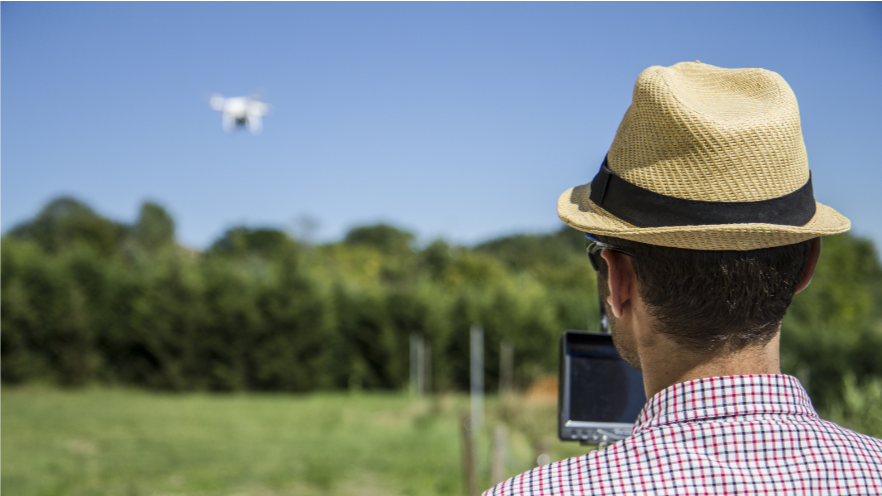 Here's what I've found, you don't need to be a great drone pilot. Most of my services don't require any complex pilot skills. For photo/video, I either use the DJI Air 2S intelligent flight modes or use Dronelink (or Litchi) to design flight patterns for the Phantom.
I can do a mean parallax and straightforward reveal (you'll earn what those are), and I know enough to return the drone to the home point if necessary. For mapping, I always use automated flight software.
From a business perspective, I believe that piloting is the lowest-value activity for my drone business. The real value is in creating products in post-production (Lightroom, Premiere Pro), generating useful maps and reports, customer interaction, and sales. That's the business part of the drone business.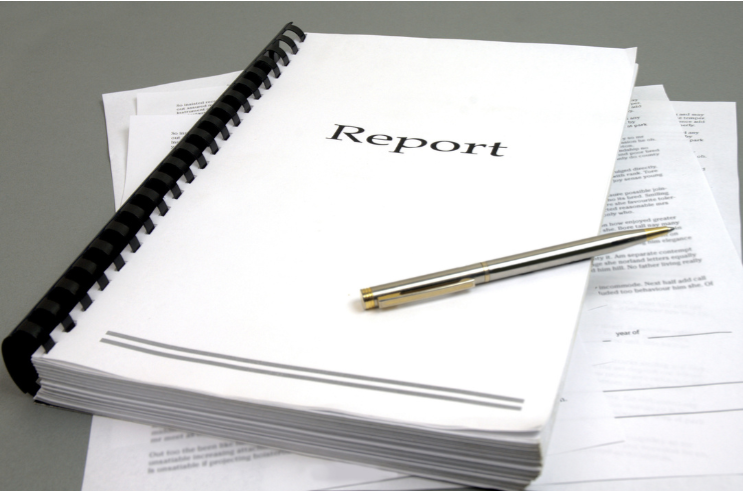 I think this is why most companies are scaling their drone businesses by hiring out pilot functions. My most important practice was learning (and continuing to learn) to create products. That includes learning the applications to design automated flight patterns, post-production editing, data analysis, and presenting results in a way the customer likes, AND that doesn't require too much of my time.
Becoming comfortable with the end-to-end processes continues to be the most important practice for my new drone business. All of my flight time is now spent flying missions to generate products. One critical thing I'm working on is developing written mission protocols and processes.
Initially, I was super careful flying the drone because I was terrified of crashing. Now I need checklists for safety so I don't do something stupid like not inserting an SD card or removing the gimbal guard (I actually did this last week). Also when I begin to hire out the piloting work (remember the business plan?) well-defined processes will be required.
BUILD A WEBSITE
Cost: $200/yr + $150 for plugins
Difficulty: Challenging
Time: On-Going
I needed someplace to advertise my products and services so the next thing I did was build a website. Wix, 4-Square, and WordPress were 2 options. WordPress provides the best trade-off between flexibility and the learning curve. I really like learning new software, if that's not your thing then WordPress may be a bit of a challenge (but very doable for anyone).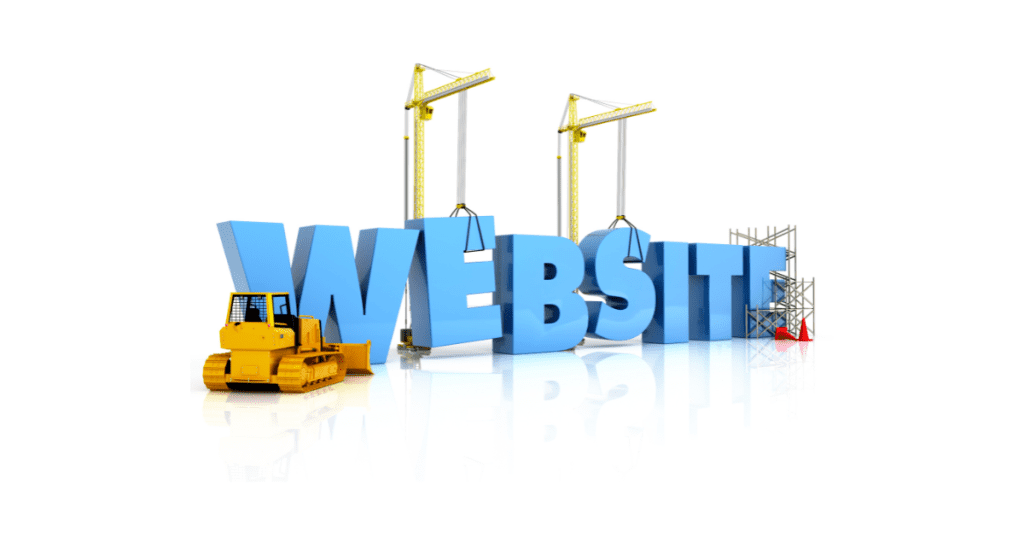 I found a couple of great YouTube videos that walked me through building a website. It took me 10 days to get the first published website draft. It was a bit rough and all the pictures and initially all the videos were from other companies since I was just starting to create products. Now everything on the website is my own stuff.
Next, I needed a platform to host the website. I've had an account with Aplus.net for several years and I've been very happy with them. I can host 10 sites and get 10 email addresses, they have great technical support and even have a website builder. They charge $150/yr which is very reasonable. Having the email service is important (most web hosting sites offer it), because it's more professional to have a website with the company name (vs. Yahoo or Gmail).
Initially, I thought that all I had to do was build the website, and publish it and I was done. No. No. No. I had to learn about a thing called Search Engine Optimization (SEO). When I started I wasn't even sure what SEO stood for. I do not like SEO, but I needed a minimum understanding. Building the website was work but I like the result. So that's number 8, build a website.
CONTINUE LEARNING
Cost: $500-$700 (so far)
Difficulty: Challenging but Fun
Time: Never Stops
There's a lot to learn about drone technology and the drone service business. The skills I've developed include video/photo editing, photography, automated flight design, and 3D modeling.

I've learned a lot from YouTube videos but I've also invested in courses – don't worry, I am not going to try to sell you a course. My go-to is Udemy.com, they have a wide range of courses at very reasonable prices (the average course costs $12.99).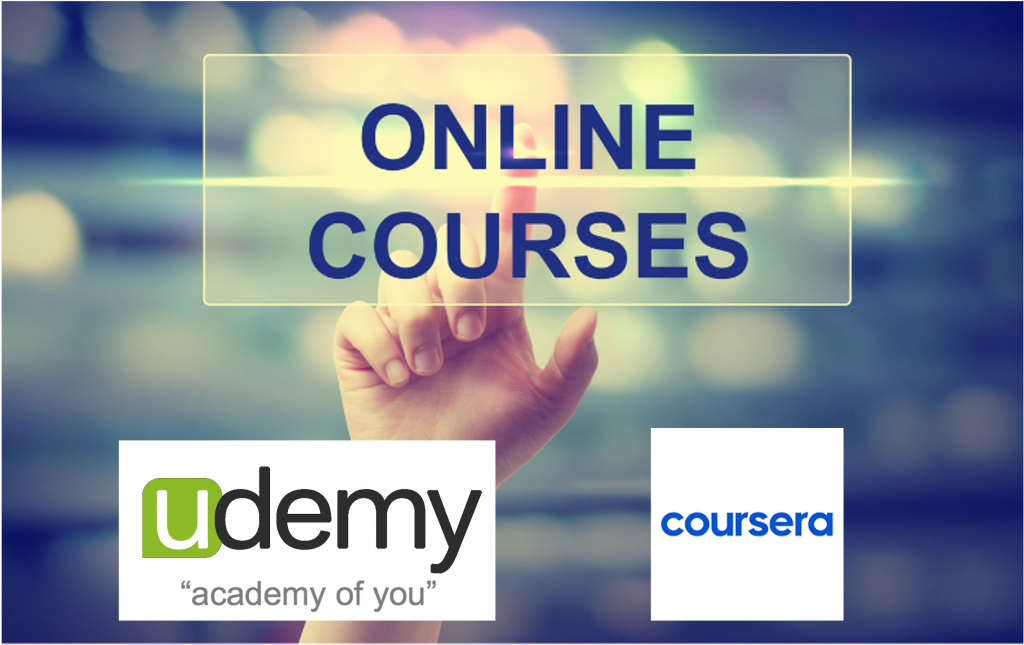 I also took a photo/video editing course from Drone Launch Academy (taught by a guy named Alex Harris). The course is awesome. It costs $200 but I got access to the $20 student license for Adobe Premiere Pro and Lightroom so the course has paid for itself. To date, I've spent between $500 to $700 on courses and I will spend more in the future.
The commercial drone market is competitive. Starting a drone business can be a daunting task. There are a lot of things to consider when starting any business, but with the commercial drone industry still in its infancy, there are unique challenges and opportunities that need to be taken into account.
The good news is that the drone service provider market is still wide open and there is plenty of room for new drone business ideas. How you go about starting your business will largely depend on what services you plan on offering and what type of drone technology you will be using.
There are many different types of commercial drones available on the market, each with its own strengths and weaknesses, so it is important to do your research and choose the right platform for your needs.
Get a solid understanding of the market and follow the steps in this blog to get started.
By taking the time to properly plan and prepare, you will put yourself in a much better position to succeed in the highly competitive world of commercial drone services.
So this completes the 9 things did to start my drone business. I'm still building my customer base and developing products so stay tuned for more blogs. Fly Safe. Don't Crash.