You can make money by providing drone photography services in real estate. I recently updated our market research on drone companies in the northern Virginia and Washington DC areas. It's amazing to see how many new drone companies have started in the past year offering drone real estate photography services.
This article combines market research with our practical experience working in the field. Hopefully, this will save you some time figuring out how you can fit into this very large market segment.
Real estate represents roughly 1/2 of the entire market for drone photography. That's HUGE! You'll need to define your market and service niche, pick the right equipment, obtain the right training, and understand how to find customers.
The range of real estate drone services includes photography, videography, interactive walkthroughs, and mapping. This article will cover the services, products, skill sets, and revenue potential for drone photography in real estate.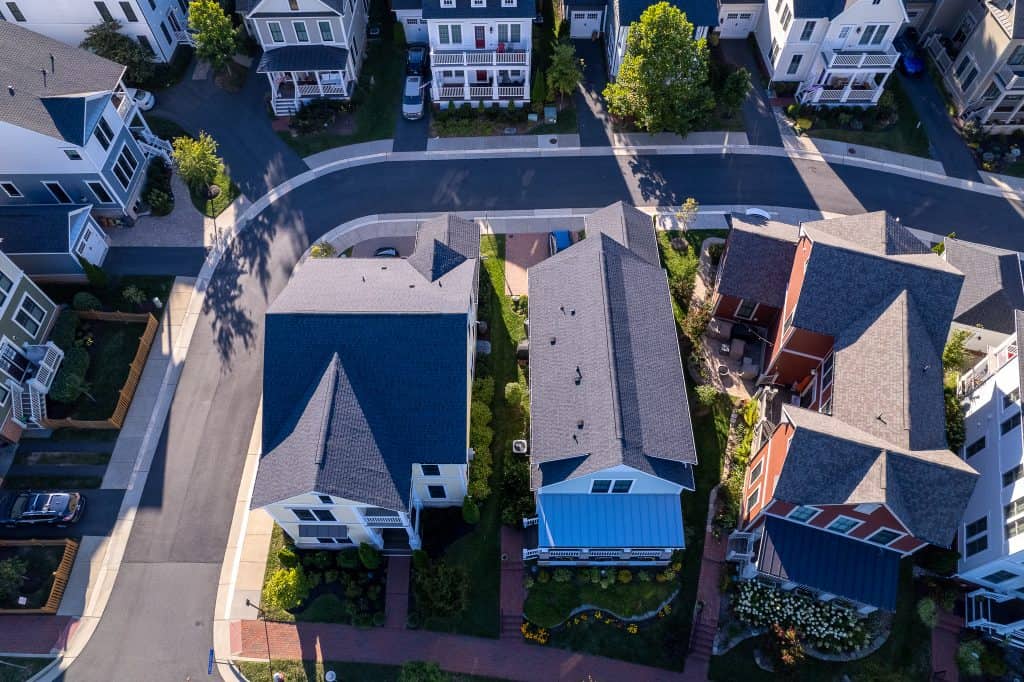 Real estate drone photography is where many new drone companies enter because the market is so large and you can get started with relatively inexpensive drones. Drone technology is still relatively new so there's still plenty of opportunity.
Why Real Estate Drone Photography?
Real estate aerial photography is a huge opportunity for drone businesses. The National Association of Realtors (NAR) member statistics consistently show that sellers prefer real estate agents who use drone photography, homes listed with aerial images capture more attention and sell faster.
Even given these statistics, a 2021 NAR study showed that roughly 50% of real estate agents are NOT using drone photography. Of the remaining 50% that do use aerial photography, 30% of those hire drone professionals, and 20% use in-house programs. This creates a substantial business opportunity when you consider potentially 80% of realtors as your addressable market.
Can You Make Money in Real Estate Drone Photography?
We did a revenue analysis for the Northern Virginia real estate market where we operate. In 2021, a total of 27,000 homes were sold. We'll take 80% of realtors in our addressable market. Then reduce that number by 15% to exclude lower-end homes. If we can capture just 1% of the resulting market (roughly 11 jobs per month) could generate $20K to $40K in revenue depending on the average price per job.
It is definitely possible to make money flying drones for real estate aerial photography. Our analysis shows that by capturing just a few percent of addressable market share and maintaining an average price per job of $150 it is possible to generate total revenue of $20K to $40.
Capturing the upper revenue range will require higher-value products along with a solid marketing program to advertise your services.
This analysis shows that aerial photos can represent a significant revenue stream for your drone business. However, this drone industry is becoming increasingly competitive which is driving down the average price per job.
In order to stay at the upper end of this revenue stream, drone businesses will need to identify higher-value services and products.
One higher-value product is the aerial 360-degree interactive virtual tour which can only be created with drone photography. Also, fully produced videos are high-value products. This requires expertise in video editing and post-production.
Real Estate Drone Photography Products
Your drone business can provide a number of products and services in the real estate industry. This section covers the customer base and what they will expect from you, the skills you will need, and the general price range for your service or product. You must have an FAA commercial drone pilot license if you intend to sell your services. For more details on getting your license see our article "How to Get Your Drone License: A Complete Guidew to Get Your Drone License: A Complete Guide"
Product
Skills
Pricing
Photography
Basic drone flight
Basic Intelligent flight modes
Photography principles
Color grading
$100 – $200
Videography
Advanced drone flight
Advanced Intelligent flight modes
Framing and lighting principles
Video editing & post-production
$300 – $750
Virtual Tours
Advanced drone flight
Advanced Intelligent flight modes
Video editing
Panoramic stitching software
> $300
Aerial Photography
This is what most people think of when they envision drones. Still pictures of a real estate property from different angles in different parts.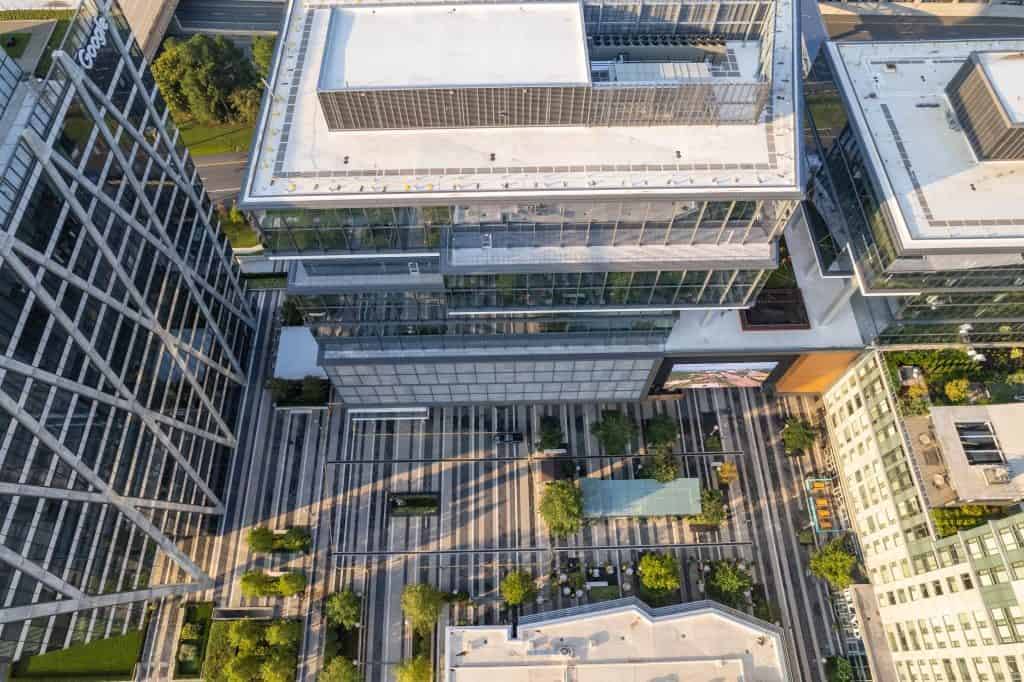 Customers
Your drone business customer base is composed of commercial and residential real estate firms.
Commercial real estate is an ideal market for real estate drone photography services. Businesses such as real estate developers, architectural firms, and environmental consultants require an aerial view to assist with project planning and progress monitoring.
Commercial customers are typically willing to pay a premium for timely delivered images that are of the highest quality, making drone photography an attractive option for your drone business.
Residential real estate customers provide a more steady supply of smaller jobs at competitive prices. This segment involves photographing individual homes or businesses. Low overhead costs due to minimal setup times make residential real estate customers attractive to drone pilots looking to grow their real estate drone photography business quickly.
Price
In most cases, the price points for residential real estate are fairly low in the range of $100-$200 per job. As a drone photographer, you will need to generate more jobs to maintain your drone business.
Skills
Drone pilots need basic drone flying skills and the ability to use the intelligent flight notes of the drone. To be competitive drone pilots will also need some basic understanding of photography principles like framing, lighting, and exposure.
Aerial Videography
Real estate drone videography is a rapidly growing field. Videography provides a much more immersive experience.
Customers
Your customer base here will be a combination of residential real estate and commercial real estate agents. We've observed that customers either want 10- 15 short raw video clips or a 1 – 2 minute fully produced video. Be sure to let customers know you can do indoor and outdoor videography. In fact, a unique advantage of drones is that you can seamlessly transition between outdoor and indoor video.
Price
Our price point for raw video clips is in the range of $150-$300. For fully produced video, product prices range from $300 all the way up $1000 depending on the job requirements and your editing skill.
Even though the price points are higher, it's possible that the actual hourly rate will be very low because these products require more time to complete. See our article "How To Build A Profitable Drone Business" for a detailed analysis of how this works.
Skills
Flying drones for videography requires advanced piloting skills to ensure that the video is smooth and cinematic drone footage. Many drones, like the DJI Air 2S, have pre-defined flight patterns. These can save you time when shooting videos. In addition, you will need to develop expertise in video post-production using software like Adobe Premiere Pro or Apple Final Cut.
Aerial Virtual Walkthrough
Drones can generate both outdoor and indoor 360-degree interactive virtual tours. These aerial tours provide an immersive experience.
Customers
As with videography, your customer base is a combination of residential and commercial real estate professionals. For residential properties you can provide seamless indoor and outdoor virtual tours, this is a unique capability of drones. For more details about indoor flight see our article "Can You Fly DJI Air 2S Drone Indoors"
For commercial properties, we believe there will be a market in commercial shopping centers and corporate centers. For shopping centers, you will provide detailed information about each business with pictures embedded pictures or videos. It's not clear yet how big this customer base will become, but we believe this will be a significant opportunity.
Price
This is a relatively new product and technology pricing has not been well-established in the market. Our pricing structure ranges between $300-$1000 depending on the size of the property and the detail requested. This is a high-profit product because it does not require significant time to produce the product, however, it does require a fair amount of technical skill.
Skills
You need a combination of skills in photography and videography to generate virtual tours. The video portions will require post-production and editing, the photos will require color grading and stitching to create panoramics, and you will require flight skills to maneuver the drone and take professional videos.
How To Find Customers
Regardless of what business you're in if you can not market your services and can not find paying clients then you will not be successful. Here's a short list of the most successful things we did to find clients for our company.
Pro Bono Work
This is simple, just go out and start taking photos and videos of properties. You can do residential properties or you can do shopping malls. Anything. This gives you great practice to build your skills and allows you to develop a portfolio to show potential customers.
One thing I did when starting out was to offer free drone photography service, but in exchange, the real estate agent would give me referrals to two or three colleagues and would provide a testimonial if they liked my work.
Cold Email Warm Call
Build an email list of real estate professionals in your area, then send personalized emails to each one offering your services with a link to your portfolio. This is a cold email. Follow up a week later with a phone call to introduce yourself and ask if they have any projects that could use professional drone services.
Be aware that this is a very time-intensive activity and the success rate is generally around 1% – 5%, but you can find work this way.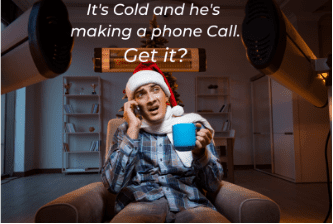 Networking
Wherever you are located, your region will have a number of real estate conferences and professional events. This is a great place to meet potential clients. Always have a business card and brochure with examples of your portfolio. It may take a while but eventually, the community will begin to recognize you from previous events. This lets them know you are serious. Use these opportunities to collect business cards and build your email and telephone list.
I have found that personal interaction is one of the best ways to generate business. For business cards we recommend Vistaprint, this is the company we use and we've always been happy with their products.
Digital Marketing
In this age of Google Facebook Twitter and LinkedIn, digital marketing is becoming a necessary skill to advertise your products. This article you're reading is part of our digital marketing strategy. Generating online content can drive traffic to your website and help you rank higher on Google searches. Regular posting of information on LinkedIn or Facebook makes potential clients aware of your business.
While this does require some time and effort to learn, digital marketing is the most efficient and productive way to advertise your business and generate sales.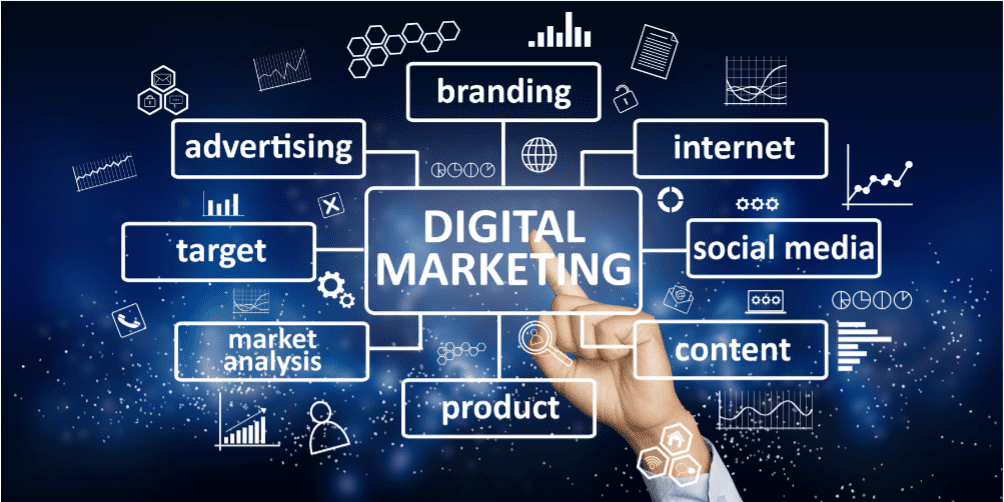 Referrals
Always remember to obtain referrals or recommendations from your clients. Ask if your client has any other colleagues that could use your services and if they feel comfortable providing contact information. Also, ask for a testimonial that can be placed on your website or request an online rating for your business. Referrals are always the best way to get more business.
Drones For Real Estate Photography
Our philosophy when it comes to drones for real estate is that smaller is better. While there are drones that provide amazing capabilities, real estate photography tends to be a lower-margin business. This means you need to keep your operating costs low to remain profitable, here are several drones that we recommend for real estate photography.
| | | | |
| --- | --- | --- | --- |
| | Mini 3 | Air 2S | Mavic 3 |
| Price | $800, $900 | $999, $1300 | $2200, $2999 |
| Photo Quality (MPixel) | 12 | 20 | 20 |
| Flight Time (minutes) | 34, 47 | 31 | 46 |
| Sensor Size (inches) | .77 | 1.0 | 1.4 |
| Zoom | 2X | 4X | 4X |
| Field of View (degrees) | 82 | 88 | 84 |
| Aperture | 1.7 | 2.8 | 2.8 |
| Wind Reistance (mph) | 23 | 23 | 60 |
What We Use: DJI Air 2S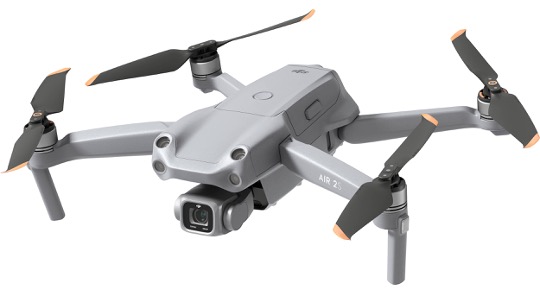 The DJI Air 2S is hands down our favorite drone and it's the one we use for all of our photography and videography. It has a small footprint but it is super sturdy.
For example the first day I took my Air 2S out for a test flight, my son rolled over it with his scooter. It cracked the frame. I superglued it back together and it's worked great since then.
This Air 2S has amazing intelligent flight modes that are particularly well-suited for videography. Image quality is 20 MP and it has 4X zoom, so it's definitely an upgrade from the mini.
My only possible gripe is that low-light performance isn't quite as good as the other Mini or Mavic, but that's not a huge deal because we post-produce all of our products. The $999 price is only 20% more than the Mini, but the performance is more than worth the extra cost.
I recommend springing for the $1300 "fly more combo", it discounts a bunch of accessories you'll probably end up buying anyway. If you're serious and want the best value for your money, then Air 2S is your best option. For more information on how we made this decision see our article "DJI Air 2S vs Competitors: Return on Investment"
Since the Air 2S has been out for a while, you can save some money by buying a "pre-owned" drone on eBay or a refurbished drone on Drone Nerds.
PROS
Best value for the price

Intelligent flight mode for photo and video

Rugged

CONS
Low-light performance

Our Low-Cost Choice: DJI Mini 3
The DJI Mini 3 is the smallest and lightest of the three which makes it great for indoor photography especially if you're working with smaller condos or apartments. It only provides 12-megapixel photo quality which is still very respectable.
The mini only has 2X zoom capability so it is somewhat limited. On the plus side, flight time is 34 minutes which is really good and you can buy special batteries that bump it up to 47 minutes. Also, the Mini has a gimbal that looks upward 60 degrees and rotates to shoot vertical-style photos for social media.
My one big gripe is the propellers, which screw in as opposed to having a quick release like the Air 2S and the Mavic. This may seem like a small issue but when you're in the field and need to swap out propellers it can be a big deal. Also, I generally remove my propellers for storage, I can't imagine having to unscrew them every time I use my drone.
Of course, the big plus is the base $900 retail price point. If you're just starting out and want to minimize your upfront costs while still having a high-performing drone, then this is your best option.
PROS
The Price!!

Small size for indoor work

Excellent flight time

Gimbal flexibility

CONS
Screw-in propellers

Not as rugged

Daddy Warbucks Option: Mavic 3
The Mavic 3 (as of publication date) is the newest DJI drone. It had a significant amount of hype and it deserved most of the hype. It has the best performance of all three drones, although the overall performance is only slightly better than the air 2S.
When we started our company the Mavic 3 didn't exist, and the Air 2S was the newest drone. But even now I believe we would still choose the Air 2S over the Mavic 3 because of the $2200 price point. The Mavic 3 gives you a small increase in performance over the Air 2S, but the price is significantly higher.
From a business perspective, the return on the investment just doesn't make sense for us. We did a detailed ROI analysis in our article "How To Build A Profitable Drone Business"
If you have some extra cash that's burning a hole in your pocket or if you expect to generate significant revenue to recoup your costs and you want the absolute best performance possible then the Mavic 3 is the drone for you.
PROS
Best overall performance

Flight time
CONS
Price!!

Practical Tips For Real Estate Drone Photography
There are a number of practical things you will need to know to be successful in real estate drone photography.
Plan Your Mission
It is important to do some planning to ensure a successful flight.
Charge Your Batteries. Batteries take a while to charge. So make sure to get all your batteries ready the night before.
Coordinate with the customer. Contact the customer the night before or the morning of the mission to confirm the time and location. If necessary make sure that the property residents know you're coming or that they will not be present.
Familiarize oneself with the area. Walk the site to identify any potential hazards like powerlines trees, or anything that might obstruct your view of the property. This will help to identify the best location for taking photos or videos.
Check weather conditions the night before a mission.
Check the local laws and regulations regarding drones before flying. You may need to obtain authorization from the Federal Aviation Administration (FAA). Drone flight authorization is a process that involves submitting a request to the FAA, providing specific information about your planned flight, and obtaining a certification from the agency.
Create a pre-flight checklist that includes charging batteries, inserting memory cards, and updating software. Send us an email and we can provide a checklist that we use for our missions.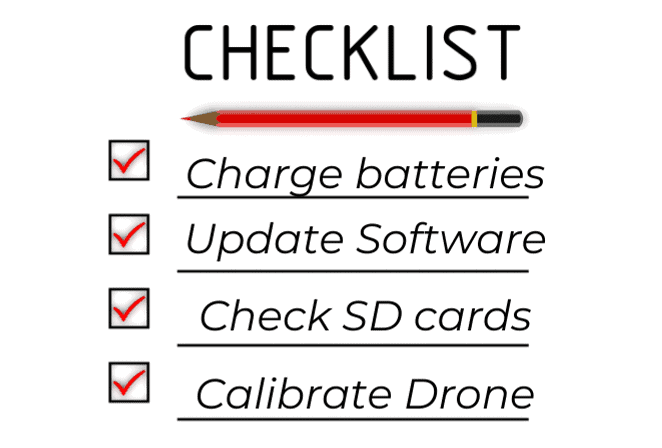 Create Your Safety Protocols
We recommend having a written set of safety protocols. Here are some practical safety protocols that we follow
Always keep your drone within sight and be aware of other aircraft in the area
Check your propellers for damage before the flight
Whenever possible, avoid flying your drone over people or cars
Make sure you have the proper insurance in place in case of an accident
Take a moment before takeoff to check for birds
Map out a flight plan that will allow you to get the shots you want. Fly the flight plan to verify there are no hazards and that you can maintain a line of sight.
Feel free to email us for a complete safety checklist.
Create A Photo Plan
What photos should you capture? What's the best way to frame the photos? Once you have a clear idea of what you want your drone shots to look like, you'll be able to better plan your drone images. Here are some of our recommendations.
Bird's Eye View
Birdseye view shots look straight down from a height of no less than 100 to 200 feet. It's literally what a bird would see when flying over your location.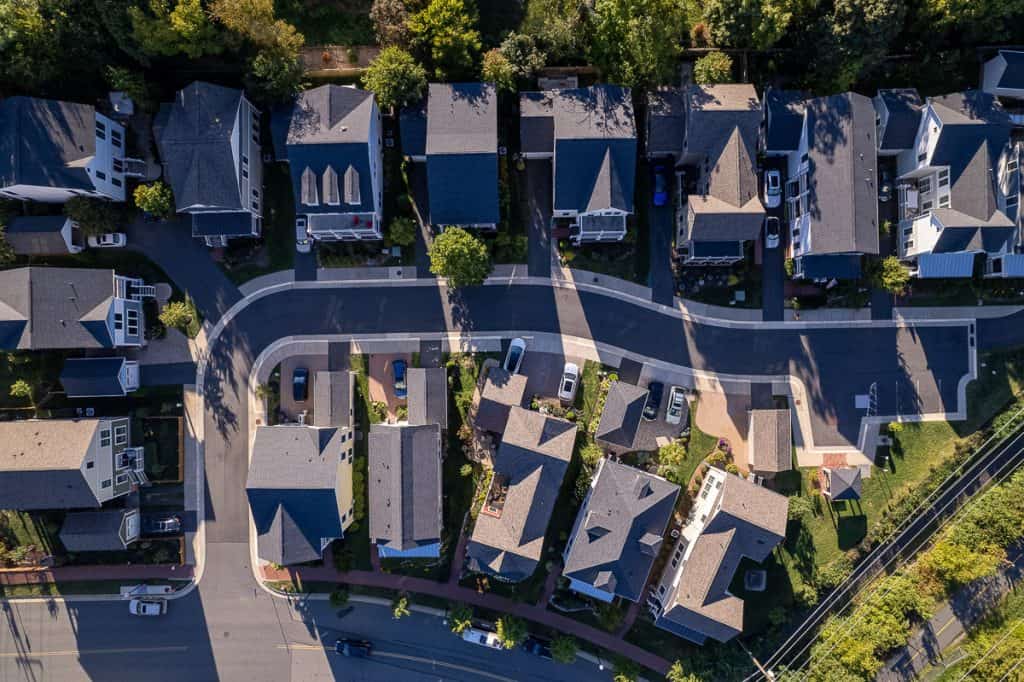 Golden Hour
All photographers know that the best time to take photos is sunrise or sunset these times are called the golden hour. Make sure that you get plenty of photos during these times to capture the unique lighting.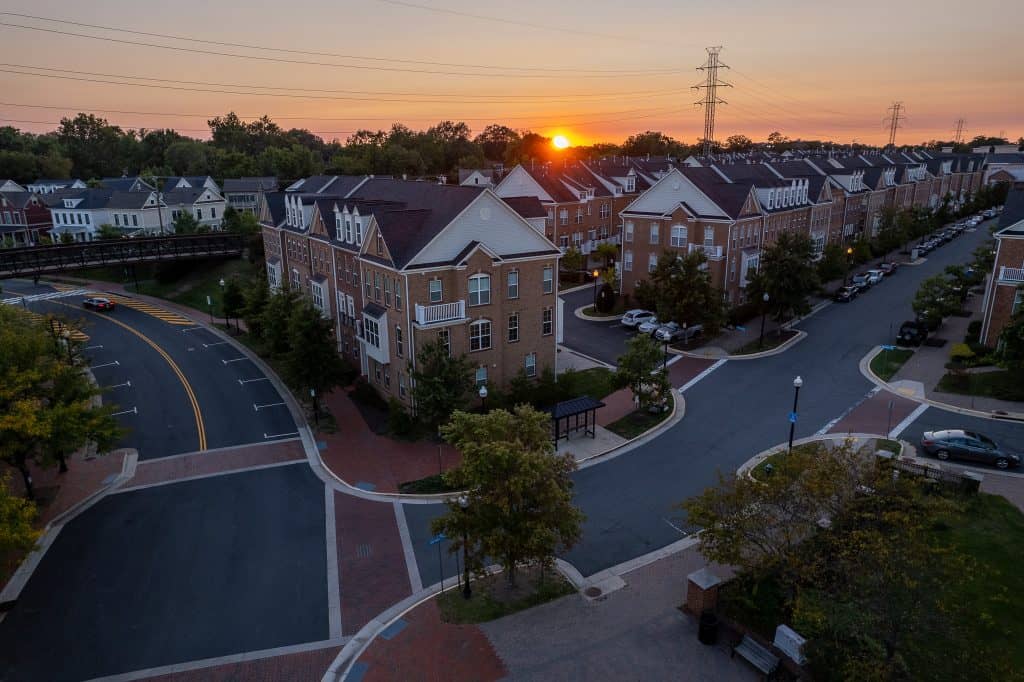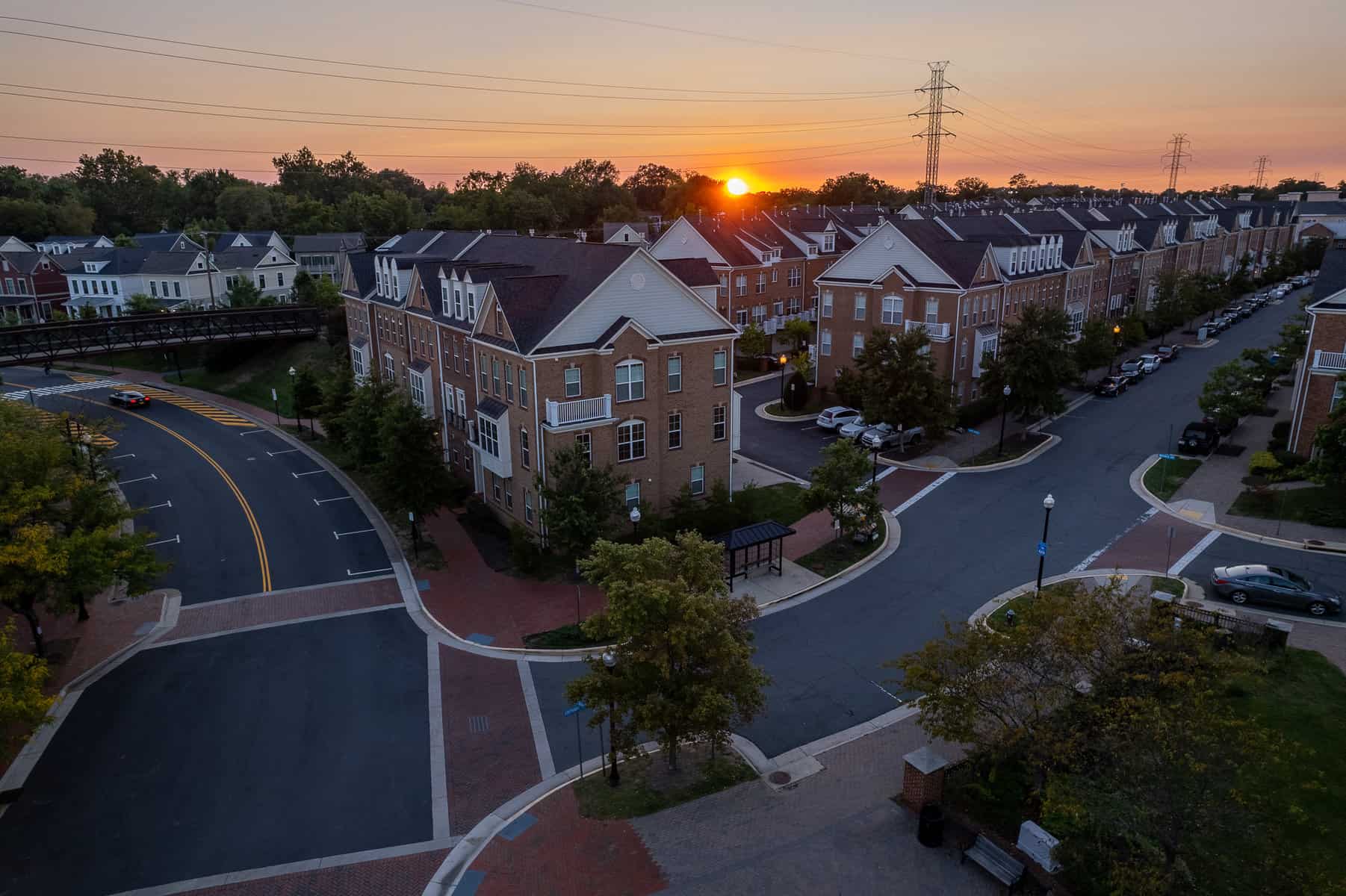 Cardinal Shots
With cardinal shots, the drone is positioned approximately 50-ft to 135-ft above the ground, and images are obtained every 45° to provide a full 360° view of the property.
Create A Video Plan
Rocket
The rocket shot starts with a bird's eye view at a height of 30 to 60 feet then flies straight up to a maximum height to capture the widest field of view. This is what your view would look like from sitting on top of a rocket
Circular
The circular shot focuses on one area as the drone flies a circular pattern around the event. This can be enhanced if the drone increases height while circling making a corkscrew pattern.
Truck
Here, the drone is flown sideways while keeping the subject in the center of the frame. An advanced version of this shot begins with the subject being obscured by some object, perhaps a tree or building. The drone then slowly flies to the side to reveal the subject from behind the object.
The Flyover
In this case, the drone flies forward at a fixed height and constant speed by maintaining a fixed view of the subject.
Dronee
The drone starts close to the subject, then flies upwards and backward, to continuously reveal the surrounding area around the subject. This shot shows the scale of the surroundings.
The pilot must fly the drone smoothly and steadily in order to avoid shaking the camera. Also, the pilot must know to frame the shot correctly.
The Future of Real Estate Drone Photography
There are several potential future drone products for real estate.
Thermal Imaging
Thermal imaging drones will allow homes to be inspected for energy efficiency. In addition, thermal imaging can be used to inspect and maintain solar panel technology which has entered the residential market.
Digital Mapping
Special technology, called photogrammetry, transforms aerial photographs into detailed digital terrain images. These digital terrain images are analyzed to identify potential flood plane issues, verify property lines, or identify easements.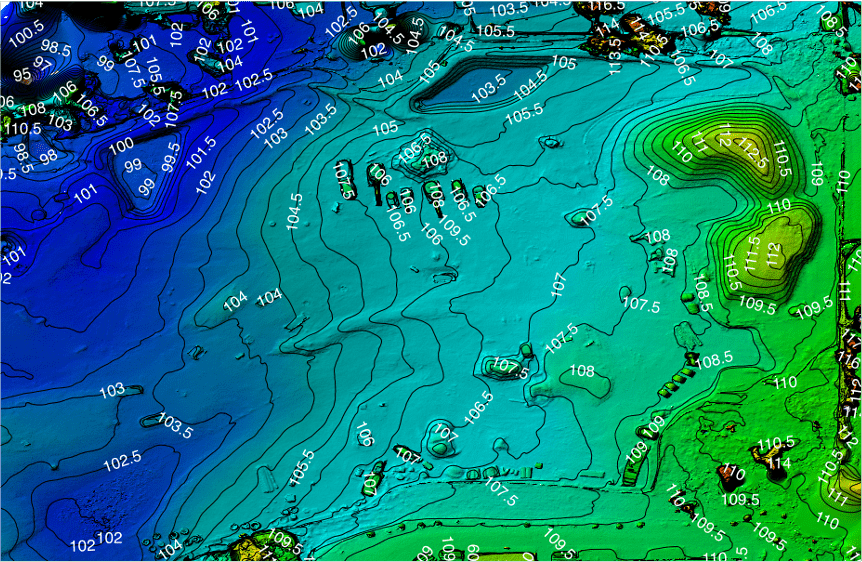 3D Imaging
Aerial images are stitched together to create detailed 3-dimensional property models that could be used by architects and builders to plan potential upgrades or improvements.
As yet we have not seen any well-defined customer base for these new products and there's no data on pricing. However, these are a few of the potential future products for real estate drone photography. It is exciting to imagine all of the possibilities that drone technology will bring to the field in the years to come.
Lightwave Aerial is a professional drone service company based in Northern Virginia. Our pilots are all FAA Part-107 certified. We offer a full range of aerial photo/video production services, aerial mapping, and aerial inspection.
At Lightwave Aerial, we are dedicated to providing professional drone services that help our clients achieve their goals. Contact us today to find out more about how we can help you with your next construction project!