I was reviewing our company business plan and was happy to see that most of our original market forecasts are still accurate. Even so, we do ongoing research to make sure that we have the most current market information. This article summarizes our perspectives on the best drone business ideas.
The 3 best ideas to make money with your drone business are aerial videography, aerial mapping, and aerial inspection. The most important industries for these markets are construction, commercial advertising, agriculture, and public infrastructure. The overall drone market is forecasted to grow significantly over the next decade. Key future markets will include package delivery, transportation, and disaster response.
If you're thinking of ideas for drone business, you will need to research the different ways you can use your drone to generate revenue. There are many new drone photography businesses and services popping up, which indicates that there is definitely a market demand. If you're thinking about starting a business, check out our article which provides a step-by-step detailed process based on how we started our drone business.
When developing our business plan we did a LOT of market research to make sure we picked the best services. This article presents our perspective on the three best drone business ideas. We've done the research legwork for you.
Genera Market Outlook
The drone services market was estimated at $4.4 billion in 2019 and is projected to reach $63.6 billion by 2025, at a compound annual growth rate (CAGR) of 55.9% from 2019 to 2025 according to a report by Grand View Research, Inc. This is a huge growth rate. Even considering that most market reports tend to be optimistic, the drone industry still looks very promising.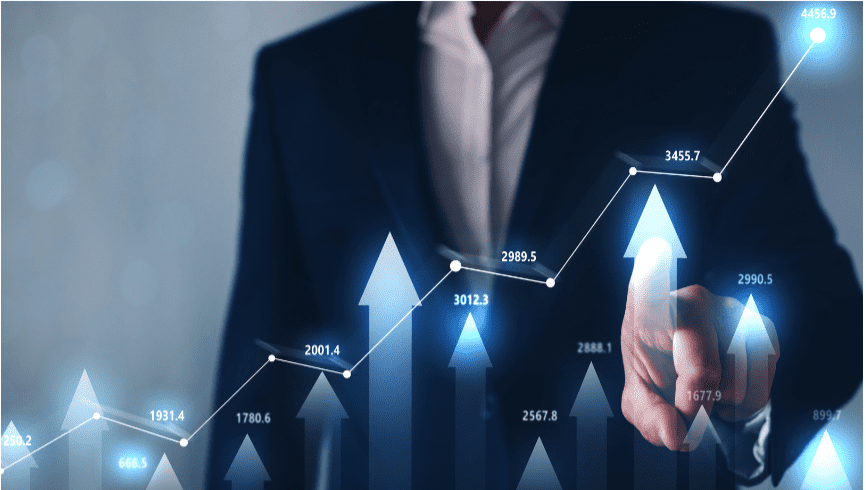 The drone services market is divided into aerial photography and remote sensing, data acquisition and analytics, mapping & surveying, inspection, and 3D modeling. Aerial photography and remote sensing application segments are expected to grow at the fastest rate between 2019 and 2025. There has been an increase in the demand for aerial photography from the infrastructure, architecture, civil engineering, mining, agriculture, insurance, renewable energy, utilities, and oil & gas industries around the world.
Idea #1: Aerial Videography
The market for drone videography services is expected to grow significantly in the next few years. An important driver is the decreasing cost of drone technology which makes it more accessible to businesses and consumers alike. We can expect to see a surge in demand for drone videography services in the coming years. Businesses and consumers will be able to use drones to capture aerial footage of events, product launches, and other commercial activities. The largest market is commercial advertising which is driven by residential and commercial real estate.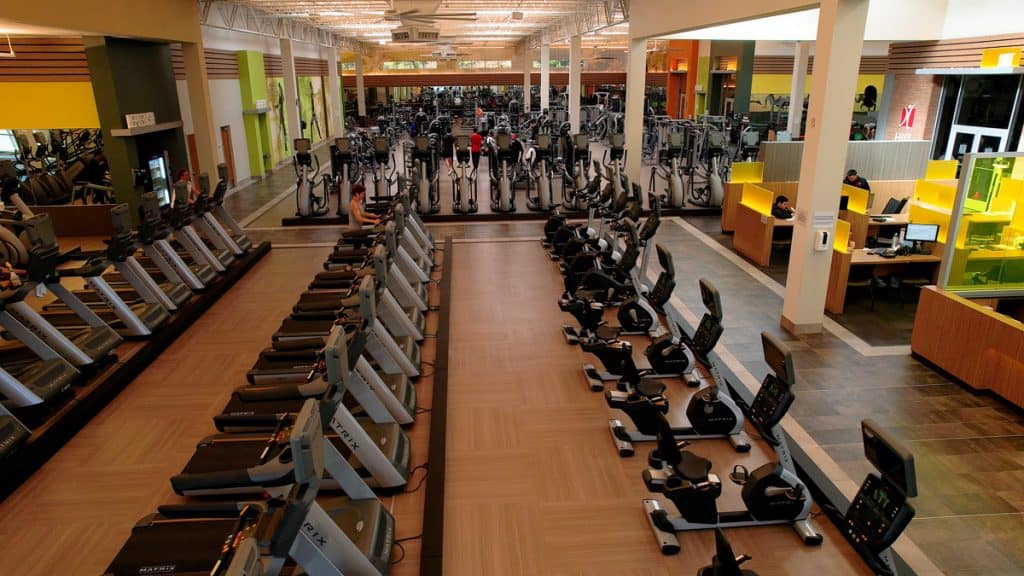 Residential Real Estate
Real estate professionals seek differentiated property listings, commercial organizations need to highlight the value of assets, and municipalities want to advertise local attractions. Aerial photos and videos reveal locations of adjacent properties, schools, businesses, shopping centers, and recreational facilities. For real estate advertising, studies show as much as a 300% return on investment for a drone shoot depending on the property and features.
The market for aerial videography is growing. According to the National Association of REALTORS® (NAR), 73% of homeowners say that they are more likely to list with a real estate agent who uses aerial photography and video to market their home.
However, surprisingly only 9% of agents actually employ videos in their listings. According to MLS statistics, homes with aerial images sold almost 70% quicker than homes with standard or still images. This suggests there are significant opportunities for drone business in the residential real estate market. For more information on this opportunity see our article "Make Money In Real Estate With Drone Photography "
Commercial Real Estate
While there are many potential applications for drone photography in commercial real estate, we've found all of our drone business has been for commercial shopping centers. Drone videography offers a unique perspective that can show off the mall's features in a way that traditional advertising methods cannot. Aerial footage can capture the scale of the mall, as well as the layout and design of the space. Drone photography can also highlight special features or promotions that may be taking place at the mall.
A new and exciting application for drone footage is to create interactive virtual tours.
The drone can take pictures or videos from different angles and heights to create a 360-degree virtual tour, allowing viewers to see the property from all sides. This allows customers to view the facility without them having to leave their homes.
Idea #2: Aerial Inspection
Many infrastructure assets and buildings require periodic and scheduled maintenance inspections (e.g., wireless cell towers, power lines, rooftops). Unmanned aerial vehicles reduce the need for workers to climb towers, high-tension arrays, and service poles to perform routine audits and inspections.
Drones can be operated at a much lower per-hour cost than manned inspection teams. These cost and efficiency savings enable more frequent inspections which potentially reduce asset downtime. In many cases, specialized imaging and machine learning can be applied to predict problems not visible to the human eye. In addition, construction sites use inspection services to identify safety hazards and track progress.
The aerial inspection market is expected to grow from $18.17 Billion in 2017 to $27.84 Billion by 2023 at a CAGR of 7.2%. Rising urbanization is expected to drive the building inspection services market.
According to the United Nations Department of Economic and Social Affairs, an estimated 4.4 billion people lived in urban areas in 2020, and that number is projected to rise to 6.7 billion by 2050.
Compared to manned aerial or manual methods, drone inspections are safer, faster, and cheaper. A Transparency Market Research (TRM) report predicts the drone inspection market will grow at ~23% CAGR between 2019 and 2027.
The need for inspection of public infrastructure will continue to grow, an estimated 43% of public roadways are in poor or mediocre condition, and this situation has remained constant over the past decade. In addition, increased penetration of cellular wireless telecom towers in rural areas and the development of 5G will be factors in the growth of the drone inspection market. For more information on this opportunity see our article "How To Start A Drone Inspection Business "
Idea #3: Aerial Mapping and Survey
Aerial surveys can generate topographic maps on par with highly accurate measurements collected by traditional survey methods. Capturing aerial topographic data with a drone is significantly faster, cheaper, and safer than land-based methods. Survey drones generate high-resolution orthomosaic images that can be used to produce very detailed elevation models, contour lines, and 3D reconstructions of land sites or buildings. Construction planning, management, and inspection are among the leading users of drone survey and digital mapping products.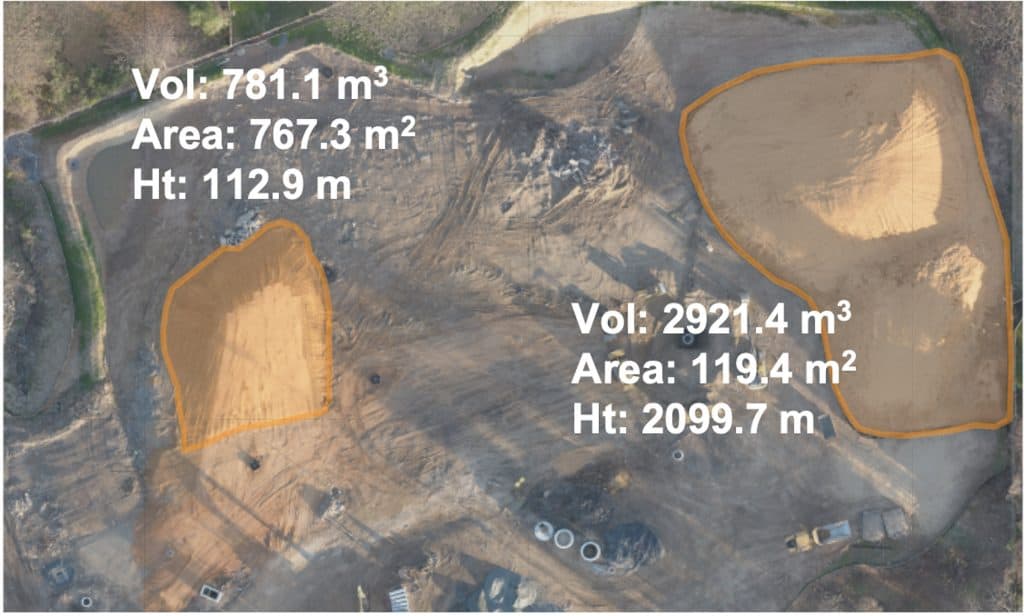 The construction industry is our target market. There are three major drone survey use cases for construction
1. Digital terrestrial topology analysis, contour mapping, and terrain modeling for pre-bid and pre-construction documentation
2. Earthwork and digital elevation modeling for site preparation
3. Periodic site monitoring for project management and advertising
These applications allow project managers to track material and asset usage, track project progression and compliance, and improve workforce safety at a lower cost compared to traditional approaches.
The aerial mapping and surveying market will see significant growth between 2021 to 2027. Key growth applications are forestry, construction, energy, oil and gas, and the environment. The development of smart cities and continued urbanization will drive this growth.
The GIS market size is forecasted to grow from $8.1 billion in 2020 to $25.6 billion by 2030. Integration of geospatial technology and increasing accessibility of spatial data and cloud technology are some of the major factors driving the growth of the GIS market. For more information on this opportunity see our article "How To Start A Drone Mapping Business"
We only focused on the markets we are pursuing because those are our areas of expertise. But we've provided links in case you want to look into other potential drone markets.
Drone Business Challenges
Currently, the drone industry is facing a number of challenges that are preventing it from reaching its full potential.
Drone Regulations
One of the biggest challenges is the lack of clear regulations for unmanned aerial vehicles. Government regulations will have a big impact on the future of drone technology. The government has yet to establish clear rules and regulations regarding drone use, which has resulted in a great deal of uncertainty for drone manufacturers and operators.
Flight Time
Standard battery lifetimes are in a range of 20 minutes to 40 minutes which is sufficient for short-term on-site applications. However, more complex jobs require multiple batteries which require on-site pilots to swap out the batteries periodically. This limits the potential of autonomous remote operations.
BVLOS Capability
Currently, drones require a line-of-sight remote control. The future of thrones is remote autonomous operations, this will require beyond visual line of site operation which is currently not possible. However, the introduction of 5G technology promises to enable (BVLOS) capability. There are still technical challenges, but the potential is real.
Security
Communication between remote control and drone has very unsophisticated encryption. Hackers can exploit this weakness to hijack drones. For most current applications this is not a serious concern, because there's no real financial incentive to hijack drones in most used cases. However, package delivery is a future use case that does create a significant financial incentive. So security is a major concern for future applications. For more details on this subject see our article "Is It Possible To Hack a Drone"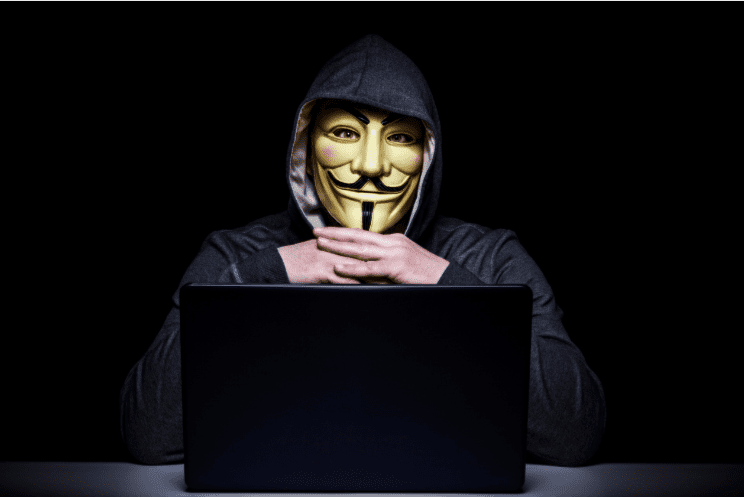 Public Perception
The third challenge that drone manufacturers are facing is public perception. There are many people who are concerned about privacy issues and safety hazards associated with drones. This is a challenge for drone technology.
Despite these challenges, drone photography holds a great deal of promise for the future. Drones have the potential to revolutionize a number of industries. The drone photography market is growing and there are business opportunities.
Future Ideas For Drone Business
Drones are already making an impact in a number of industries, and their potential applications are only continuing to grow. Here are a few of the biggest future markets for drones:
Agriculture
The global UAV agriculture market size was about $1.6 B in platform, software, and services in 2020. The market is expected to reach an estimated $6.5 B by 2026.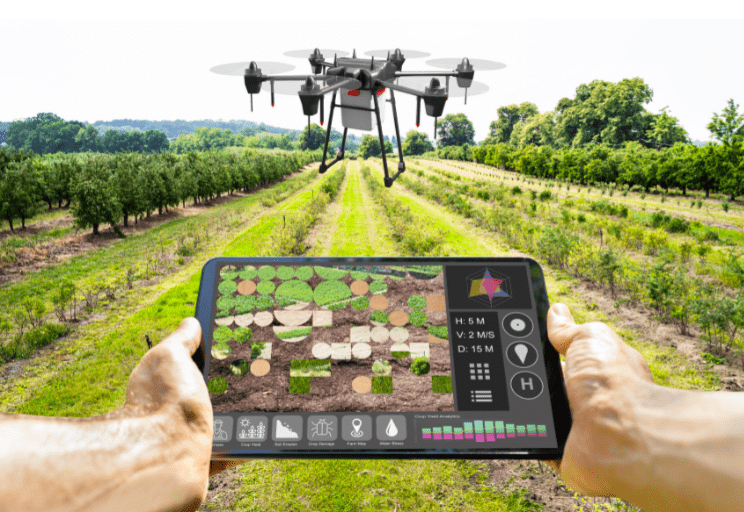 Drones quickly and accurately map large agricultural fields. Special sensors placed on drones detect crop stressors like pests, diseases, and lack of water. This information improves crop yields and reduces losses.
Main Applications
Crop Spraying – Drones reduce spraying costs. Also, the chemicals are more efficiently delivered using artificial intelligence.
Disease Detection – Special sensors allow drones to detect healthy and diseased crops.
Mapping – UAVs easily provide detailed surface maps and terrain topology data.
Surveillance – UAVs can replace manual property perimeter checks.
Construction
Construction jobs are roughly 25% of the commercial drone service market. This market is expected to grow significantly between 2020 and 2030.
Main Applications
Earthwork management – Drones provide pre-construction site surveys cheaper and more efficiently than traditional methods, validating project costs faster and giving enough
Land Mapping & Surveys – Drones employ photogrammetry to generate detailed georeferenced maps for measuring distances.
Infrastructure – Drone-based cameras, LiDAR, or multispectral sensors perform infrastructure inspections. These systems will leverage artificial intelligence to identify defects.
Stockpile monitoring – Drones quickly and efficiently measure stockpiles by creating 3D maps
Surveillance – UAVs equipped with optical or thermal cameras will patrol large areas, detect suspicious activity, and alert staff.
Progress Monitoring – Drones perform periodic flights to document progress records for managers, clients, and investors.
This application help construction companies avoid costly delays and accidents. For more details on this subject see our article "Construction Drone Services: Present & Future"
Package Delivery
Drones will deliver packages, this will become a major application in the coming years. Drones can deliver packages quickly and safely, without adding to traffic congestion.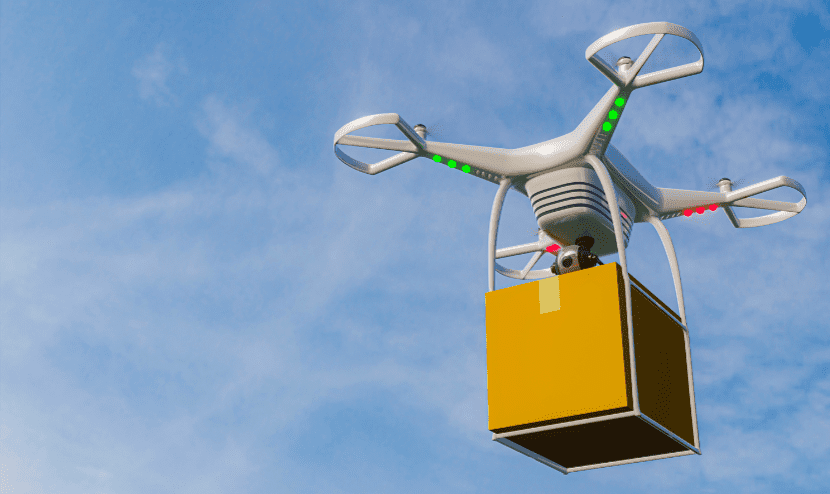 Main Applications
Food Delivery – Primary usage in low-population rural areas
Parcel Delivery – Primary usage in areas with poor infrastructure.
eCommerce Delivery – retail delivery represents the largest market segment
Medical Delivery – Primary usage in underdeveloped countries
Emergency Response
Drones will quickly assess damage after a natural disaster, locate survivors, and deliver emergency supplies. This information can help relief efforts to be more efficient and effective.
Healthcare
The healthcare industry is another promising market for drone services. Drones transport medical supplies, conduct aerial surveys of medical facilities, and even provide telemedicine services.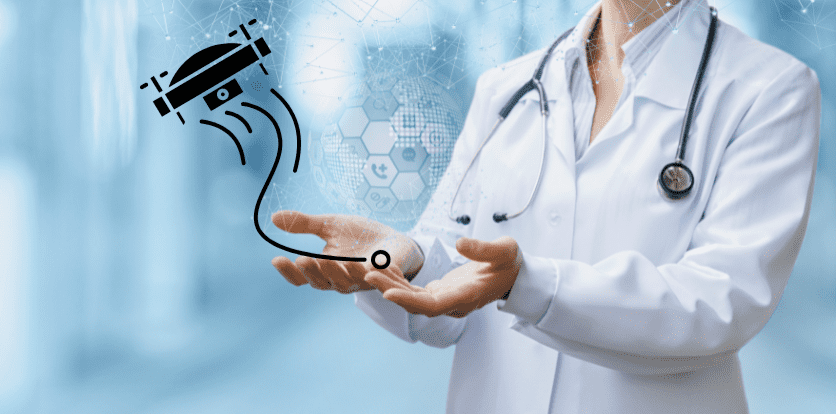 Search and rescue.
Drones can search for missing persons in difficult-to-reach areas like mountains or forests. The drone's camera can provide invaluable information about the terrain, which can help rescuers to find their way.
As drone technology continues to evolve, there will be significant opportunities to develop new drone business ideas. This is a great time to start.
Lightwave Aerial is a professional drone service company based in Northern Virginia. Our pilots are all FAA Part-107 certified. We offer a full range of aerial photo/video production services, aerial mapping, and aerial inspection.
At Lightwave Aerial, we are dedicated to providing professional drone services that help our clients achieve their goals. Contact us today to find out more about how we can help you with your next construction project!